News
Bidens Reportedly Enjoying Free Vacation at Beachfront Mansion Thanks to a Dem Donor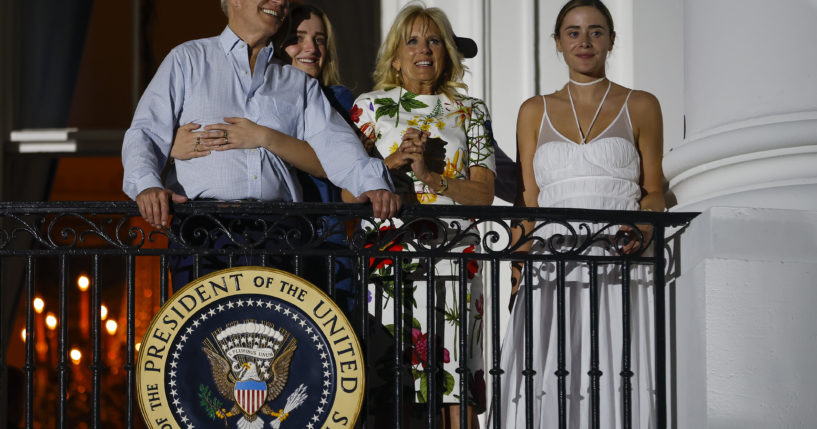 The Bidens are not paying to vacation at a beachfront mansion, according to a report.
A source close to the family told The New York Post that President Joe Biden asked Democratic donor Maria Allwin if he could vacation at her Kiawah Island estate.
"They stayed here before and they're not paying," the source said, adding, "They've never paid. They're just friends."
Advertisement - story continues below
The Post noted Biden's family has often stayed at the estate, including in 2009 when Biden was serving as vice president.
A White House official confirms the Bidens are staying at the home of Democratic donor Maria Allwin in Kiawah Island, SC and that they have visited several times in the past. (w/ @edokeefe @CBSNews)
First reported by @nypost https://t.co/w9UpYtvK3l

— Sara Cook (@saraecook) August 12, 2022
The Associated Press reported that Biden arrived in South Carolina on Wednesday.
His son, Hunter Biden, daughter-in-law Melissa Cohen and grandson Beau joined the president on Air Force One.
Advertisement - story continues below
Additionally, the outlet noted the White House "did not respond to requests to provide details on Biden's vacation schedule, activities or when he planned to return to Washington."
Biden's vacation comes as the House is expected to hold a vote on the "Inflation Reduction Act."
The package includes funding to lower the cost of health care, combat climate change, increase taxes on some larger companies and reduce the deficit, as the Post pointed out.
"This is a fabulous bill we're going to pass," House Speaker Nancy Pelosi (D-Calif.) said.
She added, "It's not anything that anybody, three months ago, would have said is a possibility. But it is, and we'll have a good strong vote, send it to the president … and the clock will start ticking."
Advertisement - story continues below
Pelosi argued lawmakers "cannot undervalue what this legislation does [over] what it does not do, and families will be very affected. The kitchen table issues are about the cost of health care."
However, there is some opposition from Republicans.
Rep. Steve Scalise (R-La.), the House minority whip, told the Post, "Right now, we're trying to defeat the bill."
He continued, "If they vote for it, they know good and well it's going to hurt low- and middle-income families."
Truth and Accuracy
We are committed to truth and accuracy in all of our journalism. Read our editorial standards.
Comment Down Below
Conversation