News
Bill Gates Pressed on Why He Continued to Meet With Jeffrey Epstein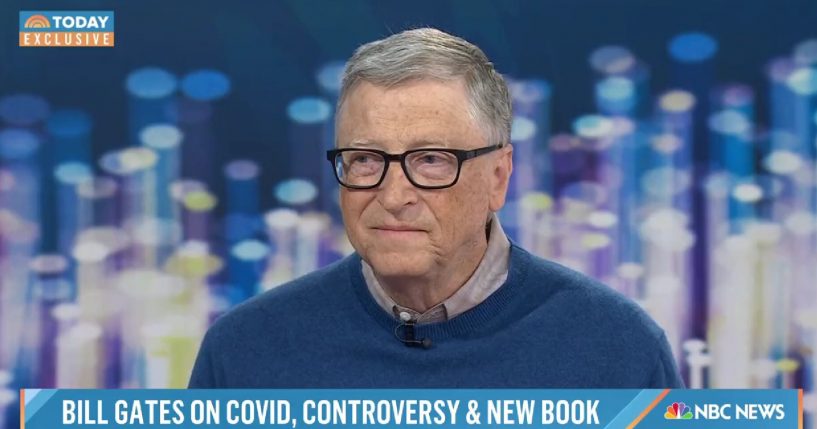 Billionaire Bill Gates spoke out about his meetings with now-deceased convicted sex offender Jeffrey Epstein, saying they were a "huge mistake."
During an interview with NBC's TODAY Show, host Savannah Guthrie noted Gates continued to meet with Epstein even after he became a convicted sex offender.
When asked if he regretted it, Gates replied, "I certainly made a huge mistake not only meeting him in the first place, but I met with him a number of times."
Advertisement - story continues below
He continued, "I didn't realize that the meeting with him almost downplayed the incredibly awful things he did. I've learned more about that over time, but I add that to the list of big mistakes."
Gates went on to tell Guthrie he had a "reason that I thought those meetings would lead to something good but I shouldn't have done them."
Check out his comments below:
EXCLUSIVE with @SavannahGuthrie:

Savannah: Why did you continue to meet with [Jeffrey Epstein]?

Bill Gates: "I'd add that to the list of big mistakes including, where Melinda's advice was sound and I should have followed that sooner than I did." pic.twitter.com/ogsqQC4Gq0

— TODAY (@TODAYshow) May 3, 2022
Advertisement - story continues below
His ex-wife, Melinda French Gates, was asked about his meetings with Epstein during an interview with CBS News.
"As I said, it's not one thing, it was many things. But I did not like that he'd had meetings with Jeffrey Epstein, no," French Gates said.
French Gates explained she met with Epstein once because she wanted to "see who this man was."
She continued, "I regretted it from the second I stepped in the door. He was abhorrent. He was evil personified. I had nightmares about it afterwards. So, you know, my heart breaks for these young women, because that's how I felt, and here I'm an older woman. My god, I feel terrible for those young women. It was awful."
Additionally, Gates issued a statement to CBS News making similar comments.
Advertisement - story continues below
"Meeting with Epstein was a mistake that I regret deeply. It was a substantial error in judgement. I remain dedicated to my work at the Gates Foundation in partnership with Melinda, where our focus is to help reduce global inequities, giving every person the chance to live a healthy and productive life," Gates said.
On August 10, 2019, Epstein died by suicide while awaiting trial on federal sex-trafficking charges.
Truth and Accuracy
We are committed to truth and accuracy in all of our journalism. Read our editorial standards.
Comment Down Below
Conversation