News
Bill Maher Shares What He Believes Is 'The Achilles Heel of the Left Right Now'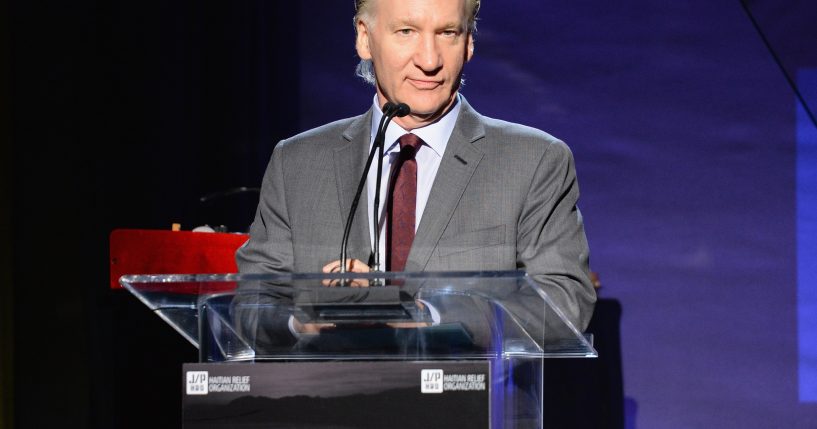 Bill Maher weighed in on how he believes Americans can tone down the ugliness of politics.
AL.com spoke to Maher on January 6, asking him questions about a variety of subjects, including "why political correctness is the enemy of comedy, how liberals and conservatives can get along and why American democracy is in big trouble."
The outlet noted Maher has previously discussed how it is "dangerous when we see people on the other side literally as the enemy."
Advertisement - story continues below
He was asked how Americans "can tone it down the tribalism and ugliness."
Maher argued the idea that everyone has to constantly be arguing politics "has to stop," adding, "Because when you take the politics out of the discussion — and this is coming from a person who made his living talking politics — you find that people are just people, and you can't hate them."
He explained individuals are entitled to hate Trump, but they "can't hate all the people who like him — it's half the country."
Maher went on to suggest individuals cannot set themselves up "as some sort of superior moral paragon, because this is your political belief, and somebody else has another one."
Advertisement - story continues below
The comedian continued, "I feel like that's the Achilles heel of the left right now. They identify issues mostly by what they can feel superior to another person for."
Commenting on the COVID-19 pandemic, Maher told the outlet, "It doesn't make you a better person if you're wearing three masks or if you want 10 booster shots. But that is the subtext to all of that, I think. First of all, it's not true. It doesn't make you a better person. And medical matters are completely debatable."
Taking a swipe at the medical establishment, Maher said, "So don't just stand there in your white coat saying 'We have all the answers.' You don't. And just to throw in with Dr. Fauci doesn't mean you're a morally superior person. That attitude is what annoys people, I think, mostly about the left."
AL.com also pointed out Maher has had "polarizing figures" on his show.
"I want the people I don't necessarily agree with politically. Maybe they'll say something that surprises me and enlightens me and makes me see something a different way," Maher said.
Advertisement - story continues below
He added, "Even better. But even if they don't, they're allowed to have their opinion if it's different than mine. It doesn't mean I have to hate them for it, and I've never hated them for it."
Truth and Accuracy
We are committed to truth and accuracy in all of our journalism. Read our editorial standards.
Comment Down Below
Conversation