News
'I'm Team' Free Speech: Bill Maher Defends Chappelle Over Controversial Netflix Special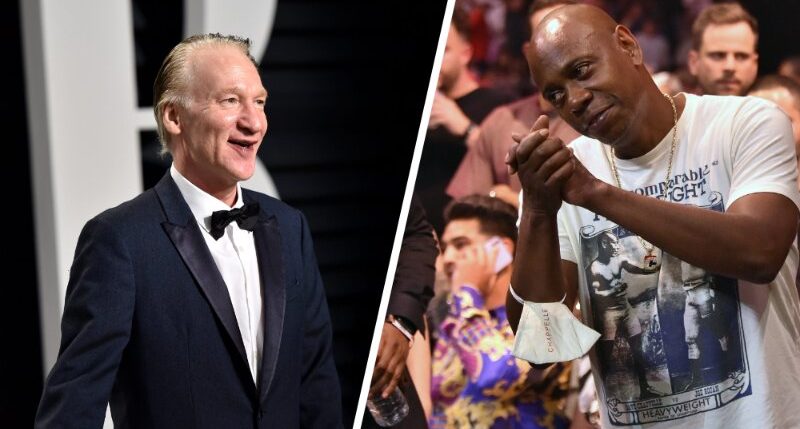 Bill Maher defended comedian Dave Chappelle following controversial comments he made about transgender individuals during his Netflix special, saying he believes in free speech.
CNN's Chris Cuomo claimed Wednesday evening Chappelle "has a long history of going after trans people."
He also noted Chappelle has said he is being cancelled because he has made jokes about that group. When asked for his opinion, Maher said, "Well, I defended him. I'm team Dave and free speech."
Advertisement - story continues below
Maher added, "He's not afraid of homosexuals. He's not transphobic. It's that this trans stuff is very new. I don't think he or myself or any other, again, right thinking person thinks there aren't such things in the world as people who are trans who are born in a body that doesn't align with what their brain is telling them."
He pointed out a lot of Chappelle's special is "talking about his opening act who's trans."
Watch his comments below:
Bill Maher defends comedian Dave Chappelle over the Netflix controversy.

"I'm team Dave and free speech," he tells @chriscuomo. pic.twitter.com/Swdk67h6qh

— Cuomo Prime Time (@CuomoPrimeTime) November 18, 2021
Advertisement - story continues below
Acknowledging Chappelle is "a little obsessed with this one issue," Maher added, "I think as a Black man in America, he's sees…nobody in America, except for the Indians, have had it anywhere near like the Black folks have had it in America. So I can see why that would get under the skin."
Some of the streaming service's employees walked out over the special. In a statement to USA Today, Netflix said, "We value our trans colleagues and allies, and understand the deep hurt that's been caused. We respect the decision of any employee who chooses to walk out, and recognize we have much more work to do both within Netflix and in our content."
In his special, "The Closer," Chappelle argued gender "is a fact."
He continued, "Every human being in this room, every human being on Earth, had to pass through the legs of a woman to be on Earth. That is a fact."
Truth and Accuracy
We are committed to truth and accuracy in all of our journalism. Read our editorial standards.
Comment Down Below
Conversation