News
Bill Maher Shares What He Believes Are the 'Invisible Scars' Created by 'Cancel Culture'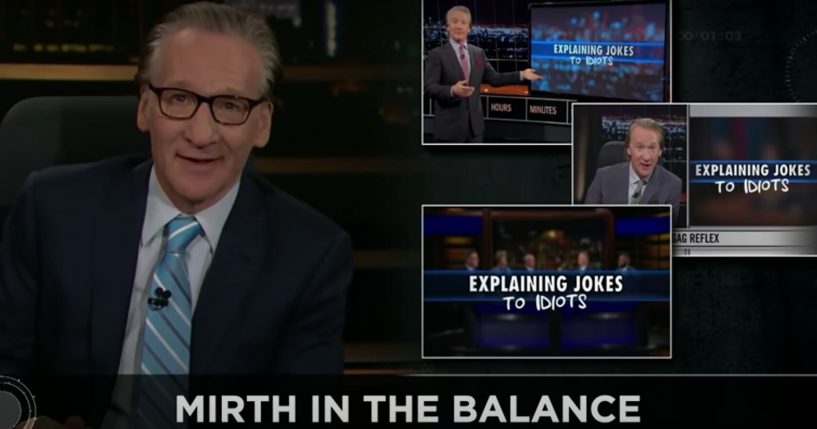 Comedian and talk show host Bill Maher called out cancel culture for killing comedy.
During an episode of his show Friday, Maher explained, "Comedians have been under attack for quite some time and I need to stick up for my tribe. This war on jokes must end."
Later in the show, Maher asked, "Who are these people who say cancel culture isn't a real thing?" (00:04:42)
Advertisement - story continues below
He added, "Just among comedians who've gotten fired and lost gigs for exercising their freedom of expression, the toll is high. Gilbert Gottfried and Kathy Griffin were tasteless. So what? That's why we like them. Comedians are the ones testing where the line is. We can't always be perfect any more than Tom Brady will never throw an interception."
Maher joked students used to go to college and "lose their virginity."
He continued, "Now, they go to lose their sense of humor."
The comedian went on to send a message to "those who are constantly demanding an apology for jokes."
Advertisement - story continues below
He said, "Maybe it's you who should apologize to us for all the great jokes that we never got to hear, the brilliant thoughts that were never uttered. Those are the invisible scars of cancel culture."
Watch Maher's comments below:
Maher commented on the joke comedian Chris Rock made during the 94th Academy Awards ceremony about actor Will Smith's wife.
He pointed out Smith found the joke funny until he saw his wife's reaction.
Advertisement - story continues below
"I've seen the same syndrome happen in comedy clubs, woke hecklers who literally have to wait for the laughter to die down before they yell, 'That's not funny!'" Maher said. "This war on jokes must end. Will Smith didn't get kicked out of the Oscars for going Ike Turner on Chris, but Kevin Hart got kicked out of hosting it for a joke."
The Academy of Motion Picture Arts and Sciences announced Smith would be prohibited from attending the Oscars for the next 10 years after slapping Rock in response to the joke, as IJR reported.
Smith reacted to the decision, saying, "I accept and respect the Academy's decision."
He spoke out after the incident and apologized to Rock.
Advertisement - story continues below
"I was out of line and I was wrong," Smith said.
Truth and Accuracy
We are committed to truth and accuracy in all of our journalism. Read our editorial standards.
Comment Down Below
Conversation