News
Birx Faces Questioning From House Panel Investigating Nation's COVID-19 Response: Report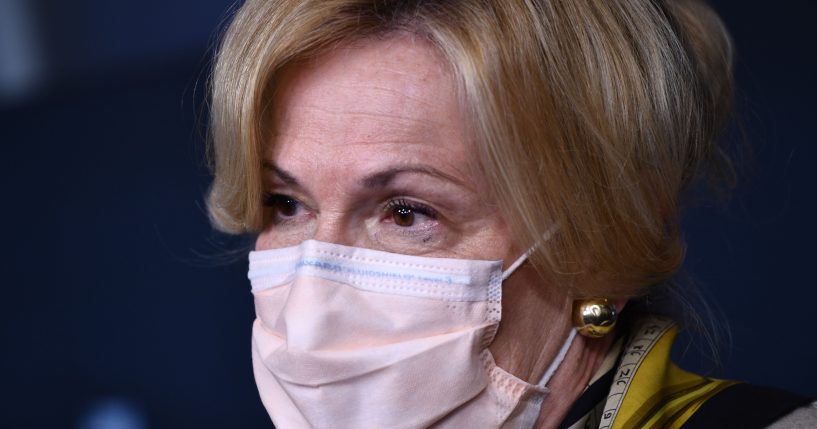 Dr. Deborah Birx, who served as the White House COVID-19 response coordinator under former President Donald Trump, is reportedly facing questions from a House panel investigating the nation's response to the pandemic.
Two sources familiar with the interview told Politico the session is part of the investigation into how the Trump administration approached the onset of the pandemic.
Politico noted Birx has firsthand knowledge of how Trump and his aides handled the crisis. She is also aware of how the former president reacted to the evolving science about the virus as well as the vaccine.
Advertisement - story continues below
The report continued, "Additionally, Birx could provide readouts on how the president and his closest confidantes often sidelined scientists from the Centers for Disease Control and Prevention from crucial Covid-19 administration meetings."
During an interview with CBS's "Face the Nation" in January, Birx was asked if she ever considered quitting Trump's COVID-19 task force.
"Always. I mean, why would you want to put yourself through that every day?" Birx said.
She continued, "Colleagues of mine that I had known for decades, decades, in that one experience, because I was in the White House, decided that I had become this political person, even though they had known me forever. I had to ask myself every morning, is there something that I think I can do that would be helpful in responding to this pandemic? And it's something I asked myself every night."
Advertisement - story continues below
In December of 2020, Birx indicated she would be retiring in the near future.
"I will be helpful in any role that people think I can be helpful in, and then I will retire," Birx said during an interview with Newsy.
She added, "I only came into the White House to ensure that our COVID response could utilize whatever information I had from confronting this pandemic around the globe."
Truth and Accuracy
We are committed to truth and accuracy in all of our journalism. Read our editorial standards.
Comment Down Below
Conversation