Buttigieg Tells Americans 'We Definitely Need to Turn the Page' on the Trump Administration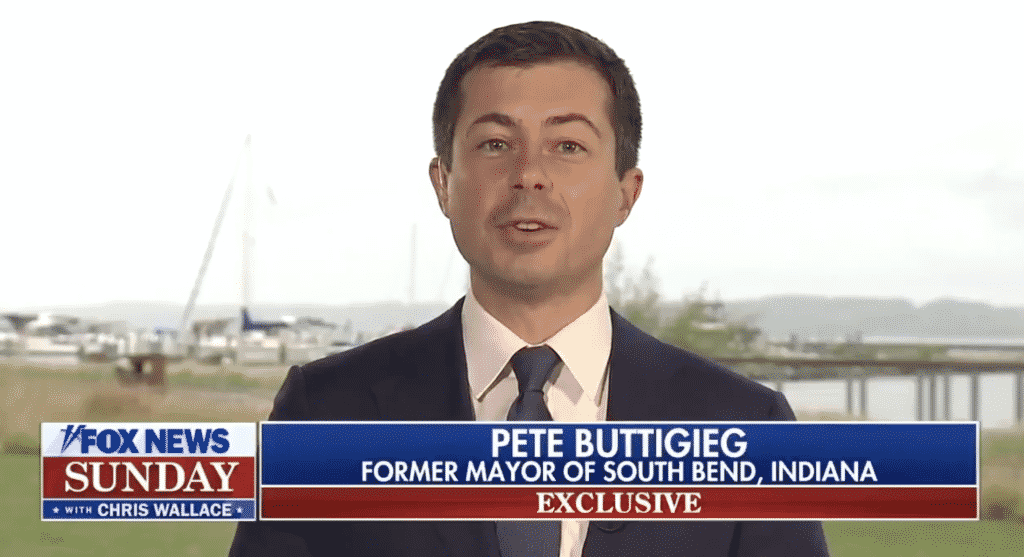 Former presidential hopeful Pete Buttigieg (D) is calling on Americans to vote President Donald Trump out of office in the upcoming November election citing his handling of the coronavirus pandemic.
"We definitely need to turn the page even more now than when I was running for president a year ago," Buttigieg said.
He made it clear the nation cannot take another four years of Trump after he has failed to lead the country through the coronavirus pandemic.
"What we need to turn the page from is a president who is incapable of handling a public health crisis that has now cost almost a quarter of a million American lives, thrown our economy into a total wreckage, and clearly has no plan to do anything about it," Buttigieg said.
He stressed there is a very clear choice between "two very different futures."
Watch his comments below:
Let's end this chaos and division and turn the page. pic.twitter.com/MlS4yx86Ot

— Pete Buttigieg (@PeteButtigieg) October 18, 2020
He remains hopeful after Democrats have come together and unified over the same goal of removing Trump from the Oval Office.
"Look how unified we are now, you've got Democrats from across the spectrum from the left to the center joining with independents and Republicans because we can all see what's at stake here," Buttigieg said.
He added, "I can't think of an election in modern history where the choice has been this stark and I know what side I'm on."
According to the U.S. Elections Project, run by the University of Florida, so far nearly 26 million people have cast a ballot, as IJR previously reported.
According to a Reuters/Ipsos poll conducted between Sept. 29 and Oct. 13, likely voters aged 34 and under were surveyed on their top concern in choosing a president.
Twenty five percent said their top concern was the coronavirus pandemic while 20% expressed concerns with jobs and the economy.