News
Video From the Night of Paul Pelosi's DUI Arrest Released by California Highway Patrol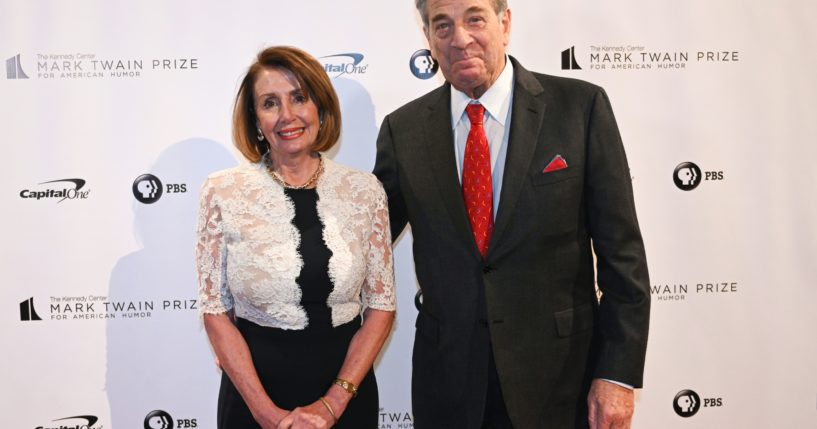 Footage from Paul Pelosi's DUI arrest has been released by the California Highway Patrol.
House Speaker Nancy Pelosi's (D-Calif.) husband can be heard in the video slurring his words.
When asked by an officer if he would be willing to take a breathalyzer test, Paul Pelosi responded, "I don't think so… I just want to go home."
Advertisement - story continues below
The officer went on to explain to Paul Pelosi that he was involved in a crash.
"I can smell alcohol coming from your breath. I can see you are very unsteady on your feet," the officer said.
Paul Pelosi attempted to explain to the officer that he is a "high-profile person."
The officer replied, "I understand who you are and I'm not here to try to do anything to draw any negative attention to you."
Advertisement - story continues below
Watch the footage below:
Jesse Watters highlights the moment from the Paul Pelosi DUI dashcam footage when he told police he's "a high-profile person." pic.twitter.com/u40ap78eQD

— The Post Millennial (@TPostMillennial) August 23, 2022
Earlier this month, Paul Pelosi pleaded not guilty to DUI charges related to a crash he was involved with in May in Northern California.
He was reportedly booked on "one count of driving under the influence of alcohol causing injury and one count of driving with a blood alcohol level of 0.08 or higher causing injury," as The Washington Post reported.
On Tuesday, Paul Pelosi pleaded guilty to driving under the influence, as IJR reported.
Advertisement - story continues below
 Judge Joseph Solga handed him a sentence of five days in jail.
Still, he will reportedly "receive credit for two days already served and two days for conduct credit."
Fox News host Jesse Watters suggested during his monologue reacting to the footage that it is "obvious to anyone with two eyes this is not a misdemeanor. This is a felony. The cops admitted how serious it was on the tape they've been hiding. They told Paul he was lucky to be alive."
Truth and Accuracy
We are committed to truth and accuracy in all of our journalism. Read our editorial standards.
Comment Down Below
Conversation