News
DWTS Witney Carson Reveals That She Hid Cancer Diagnosis From Producers: 'I Wanted People to Think I Was Perfectly Healthy'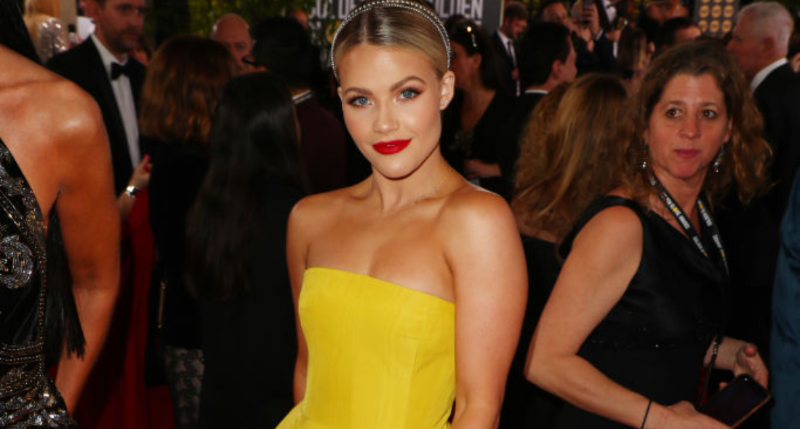 Professional dancer Witney Carson opened up about her cancer diagnosis and how it almost ended her career.
Carson, a Utah native, was just 19 years old when she got the call that she would be one of the pro dancers on the show "Dancing with the Stars" in Los Angeles.
"I finally got this call that was going to just skyrocket my career," she told People.
Advertisement - story continues below
Carson said that this was her dream. However, that dream was almost dashed after she found out that she had melanoma.
Melanoma is a type of skin cancer and can spread to other parts of the body if not detected and treated early enough, according to Cancer.org.
"All of a sudden I get diagnosed with melanoma and of course, being myself, I'm like 'It's fine. I can still go on the show,'" Carson said. "I think I was embarrassed only in the fact that I was an athlete and I was supposed to be encompassing everything healthy and fit. I was supposed to be doing all the right things to be an athlete, and so it was embarrassing for me to be like, 'Yes, I had, I was sick. I was literally sick.' The producers didn't know. My partner didn't know. I wanted people to think I was perfectly healthy."
As a result of her diagnosis, Carson's body took a toll but it didn't stop her from doing the show.
Advertisement - story continues below
"They took an inch diameter around the mole on my foot as well as all of my lymph nodes in my left hip," Carson says. It was just spreading so quickly and they had to get rid of the lymph nodes and there was lots of healing time. I think I took six weeks and then I went straight to Dancing with the Stars. My foot was wrapped. I still had stitches in it."
DWTS Witney Carson Says She Hid Cancer Diagnosis from Producers: 'I Was Embarrassed' https://t.co/Jj84nqhpis

— People (@people) July 20, 2022
Although doctors had not cleared her to dance, Carson said she walked into her first day of rehearsals and went "full force."
"The doctor has not cleared me for any active anything. I just decided to do it anyway because how could I not? It's my dream. So I go, I do the whole routine," she said. "I'm like, 'My foot feels so sweaty. I'm so sweaty. This is so weird,' and I looked down and my white tennis shoe is just covered in blood, just covered in blood. Ripped my stitches open. I had to get my foot wrapped every week after I did the live show. So if you go back through the videos, you'll see my left foot wrapped in gauze."
At 28 years old, Carson is now a mom to a one-year-old son, Leo, and cancer-free.
Advertisement - story continues below
She told People that she used tanning beds as a teenager which she thinks could have led to her getting melanoma, something her parents also suffered and recovered from.
"I have not set foot in a tanning bed since I was diagnosed, which was 19," Carson said. "I have not set foot in it."
She has since collaborated with EltaMD Skin Care for their "Head, Shoulders, Knees and Toes" campaign "to promote sun safety education and awareness on skin cancer prevention," People reports.
Truth and Accuracy
We are committed to truth and accuracy in all of our journalism. Read our editorial standards.
Comment Down Below
Conversation