News
Cheney's Campaign Spent $58K on Security Following Death Threats: Report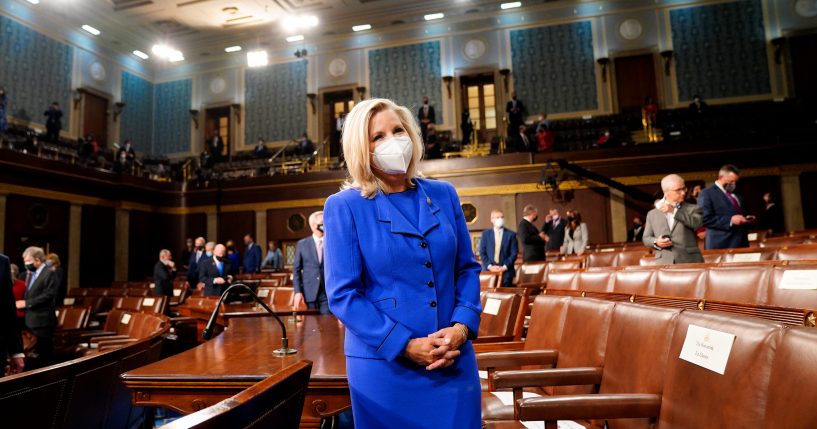 Rep. Liz Cheney's (R-Wyo.) campaign reportedly spent thousands of dollars on security after receiving death threats amid her criticism of former President Donald Trump.
According to The New York Times, Cheney "has received a stream of death threats, common menaces among high-profile critics of Mr. Trump, and is now surrounded by a newly deployed detail of plainclothes, ear-pieced agents."
From January to March, Cheney's campaign spent $58,000 on security, including three former Secret Service officers, according to Federal Election Commission records. 
Advertisement - story continues below
The Times noted Cheney was recently assigned Capitol Police protection, pointing out it is "an unusual measure for a House member not in a leadership position."
The outlet also mentioned Cheney's recent time in Wyoming, reporting that she was rarely seen in public.
"The appearances she did make — a visit to the Chamber of Commerce in Casper, a hospital opening (with her father) in Star Valley — were barely publicized beforehand, in large part for security concerns," the report reads.
House Republicans ousted Cheney from her leadership position in May, as IJR previously reported.
Advertisement - story continues below
Following the vote, Cheney told reporters, "I will do everything I can to ensure that the former president never again gets anywhere near the Oval Office."
During a House floor speech ahead of the vote to oust her, Cheney blasted Trump.
"We face a threat America has never seen before. A former president who provoked a violent attack on this Capitol in an effort to steal the election has resumed his aggressive effort to convince Americans that the election was stolen from him," Cheney said.
She continued, "He risks inciting further violence. Millions of Americans have been misled by the former president. They have heard only his words, but not the truth, as he continues to undermine our democratic process, sowing seeds of doubt about whether democracy really works at all."
Cheney was one of the 10 Republicans who voted to impeach Trump in January following the insurrection at the U.S. Capitol.
Advertisement - story continues below
She previously voted with Trump's agenda 93% of the time and against his first impeachment in 2019, as the Times reports.
Truth and Accuracy
We are committed to truth and accuracy in all of our journalism. Read our editorial standards.
Comment Down Below
Conversation