News
Mother of Former Miss USA Cheslie Kryst Celebrates Her Life at Memorial Service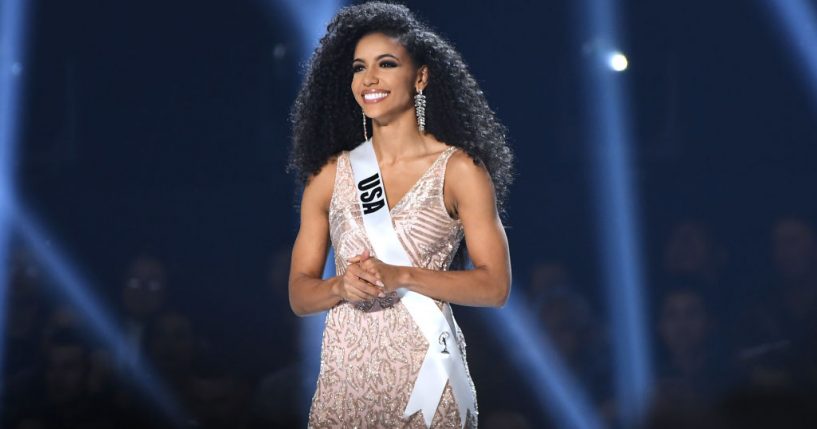 The love overflowed for former Miss USA Cheslie Kryst at her memorial service.
The former beauty pageant titleholder, attorney, and New York correspondent for the TV show "Extra" recently died by suicide. According to NBC affiliate WCNC, a public celebration of life was held on Friday in Charlotte, North Carolina. The family held a private ceremony prior.
Amongst those who spoke at Kryst's memorial was her mother, April Simpkins, who gave a heartfelt speech that she had written reflecting on her daughter's life and achievements.
Advertisement - story continues below
"Cheslie throughout her life sowed many seeds through her work, her philanthropy, her advocacy, and most importantly, her genuine care for others," Simpkins said, according to the Charlotte Observer. "I know those seeds will continue to bear fruit for many years."
"She is forever my baby girl and I'm going to miss all of her and the living example of a pure, giving heart," Simpkins said. "I'm going to miss that the most."
In her speech, Simpkins also emphasized the importance of mental health and all the resources that are out there for those in need, like the National Suicide Prevention Lifeline. She also shared how important it was to be there for others struggling. Scripture also tells us the importance of supporting one another. In Galatians 6:2 it says, "Carry each other's burdens, and in this way you will fulfill the law of Christ."
Advertisement - story continues below
"Honor Cheslie by becoming an ally for a community that needs support," Kryst's mother said.
According to "Today," Simpkins concluded her letter addressing her daughter:
"Cheslie — to the world, you were a ball of sunshine wrapped in smiles. We talked, FaceTimed or texted one another all day, every day. You were more than a daughter — you were my very best friend. Talking with you was one of the best parts of my day. Your smile and laugh were infectious."
In Kryst's honor, Dress for Success, an organization she was closely involved with, created the Cheslie Kryst Woman's Advancement Fund so that women who are needing employment can receive support. Through her charitable efforts, Kryst is an example of a woman who despite her own suffering, wanted to help others succeed.
Truth and Accuracy
We are committed to truth and accuracy in all of our journalism. Read our editorial standards.
Comment Down Below
Conversation