News
Chris Cuomo Will Reportedly Sue CNN if He Does Not Receive the Amount He Is Owed in His Contract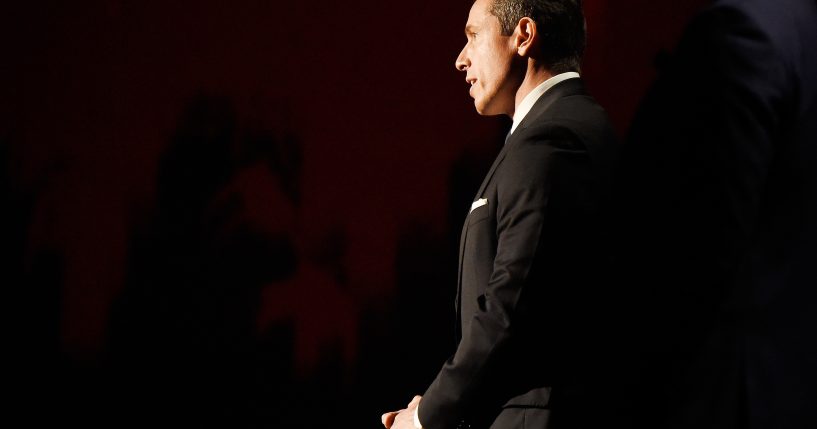 Chris Cuomo is preparing to sue CNN if he is not paid the amount he is owed in his contract, according to a report.
The New York Post reported Monday that Cuomo is ready to sue CNN if the network does not pay him at least $18 million to cover the remaining amount on his contract.
An insider from CNN told the Post the network has "no intention of paying [Chris] Cuomo a penny."
Advertisement - story continues below
The source continued, "If he gets a settlement, there would be uproar."
According to another source, CNN "has a standard morality clause in their contract that says if the employee does anything of disrepute, they can be immediately fired."
"Fired CNN host Chris Cuomo is set to sue the network if it balks at paying him at least $18 million to cover what's left on his contract," New York Post. Could be epic cat fight with dueling discovery motions for all the emails, etc.

— John Fund (@johnfund) December 6, 2021
CNN fired Cuomo Saturday amid reports of his efforts to help his brother following sexual harassment allegations. The network said in a statement, "Based on the report we received regarding Chris's conduct with his brother's defense, we had cause to terminate. When new allegations came to us this week, we took them seriously and saw no reason to delay taking immediate action."
Advertisement - story continues below
Cuomo commented on his termination in a statement, saying, "This is not how I want my time at CNN to end, but I have already told you why and how I helped my brother."
He continued, "So let me now say as disappointing as this is, I could not be more proud of the team at Cuomo Prime Time and the work we did as CNN's #1 show in the most competitive time slot."
Should CNN pay Chris Cuomo?
On Wednesday, attorney Debra Katz sent a letter to CNN to notify the network of an allegation of sexual misconduct made against Cuomo by a former colleague of his.
"My client came forward at this time because she felt in sharing her story and related documentation, she could help protect other women," Katz said in a statement.
A spokesman for Cuomo commented on the allegations, saying they "are not true."
Truth and Accuracy
We are committed to truth and accuracy in all of our journalism. Read our editorial standards.
Comment Down Below
Conversation