Justice Clarence Thomas To Swear in Barrett at White House Ceremony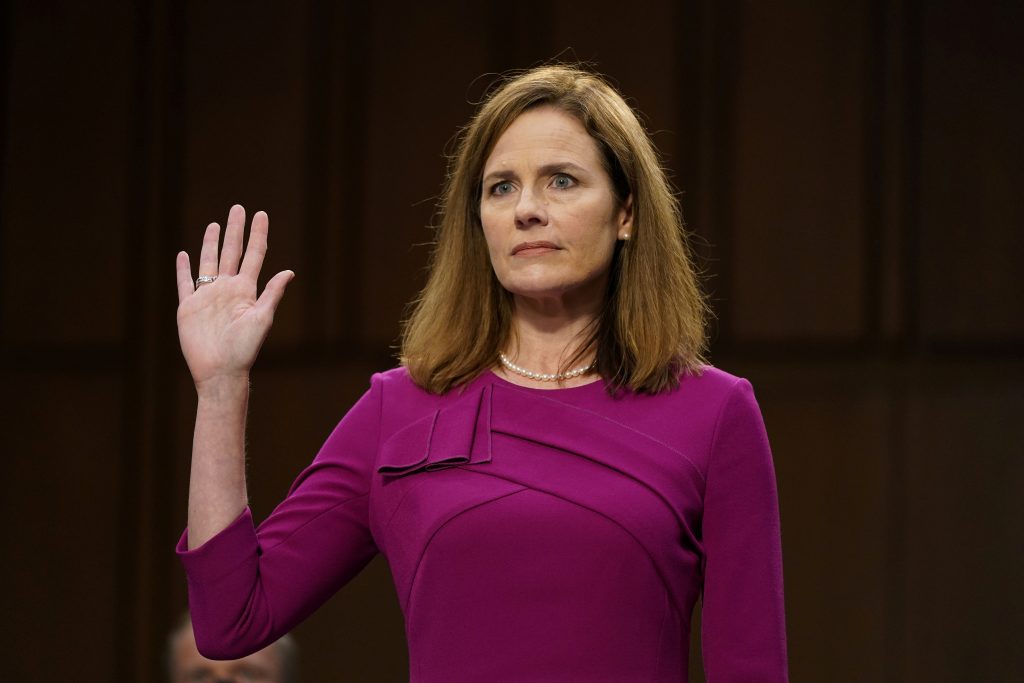 With the Senate expected to vote to confirm Judge Amy Coney Barrett to the Supreme Court, the White House is planning a swearing-in event that will take place after the vote.
A White House official told The Hill on Monday, "Justice Clarence Thomas will administer the official Constitutional Oath to Judge Amy Coney Barrett at the White House tonight."
White House Chief of Staff Mark Meadows told reporters on Monday, "We expect for a swearing in to happen later this evening if all goes well."
"We're doing…the best we can to encourage as much social distancing as possible. It'll be outdoors if it goes off as planned right now," he added.
White House officials have been criticized for holding a formal event in the Rose Garden at the White House to announce the nomination of Barrett in September.
After the event, several attendees — including President Donald Trump — tested positive for COVID-19.
While similar events have been held for Justices Brett Kavanaugh and Neil Gorsuch, there have been concerns that the event could spark a new outbreak of the virus.
However, Meadows defended the decision, "The very first event, while there's a whole lot of connects that have been made with who was at the event and who came down with it, we've been able to look at that and track as many as three different areas where the virus actually infected different people within the White House. So it didn't all come from that particular event."
Senate Republicans have lined up behind Barrett's confirmation, and all are expected to vote to approve her nomination. However, Sen. Susan Collins (R-Maine), who is facing a tough re-election battle, announced she will vote to oppose Barret's confirmation, as IJR reported.
"Because this vote is occurring prior to the election, I will vote against the nomination of Judge Amy Coney Barrett. To be clear, my vote does not reflect any conclusion that I have reached about Judge Barrett's qualifications to serve on the Supreme Court," Collins said.