Clyburn: 'Nobody Is Going to Defund the Police'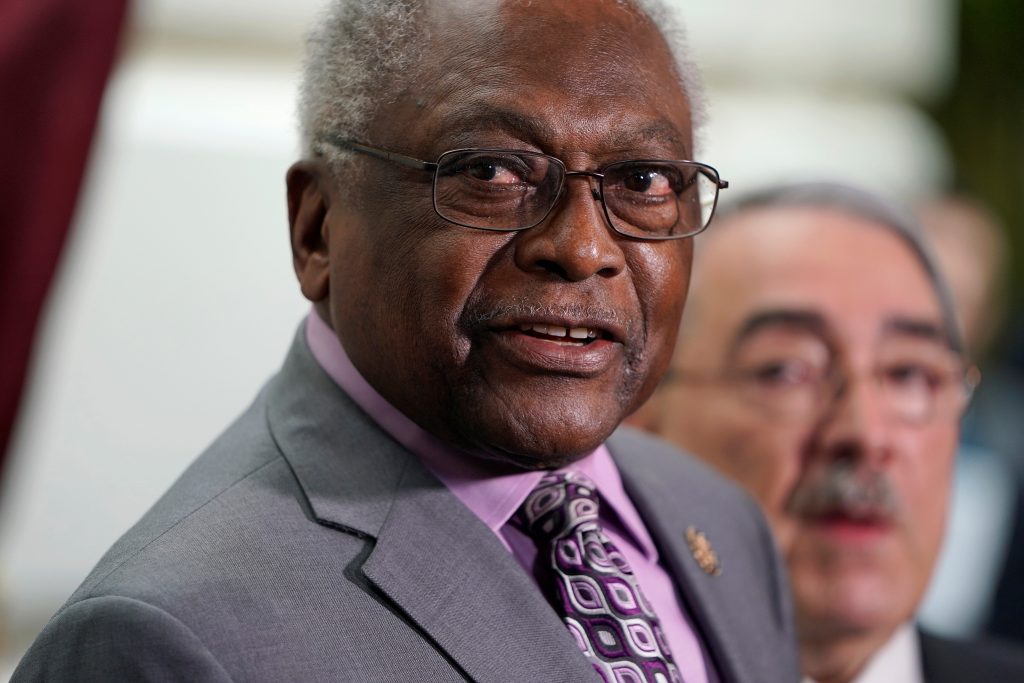 House Majority Whip Jim Clyburn (D-S.C.) is voicing his opposition to the "Defund The Police" Movement.
"I would simply say, as I have always said, nobody is going to defund the police," Clyburn said during an interview on CNN's "State of the Union" on Sunday.
He continued, "We can restructure the police forces, restructure, reimagine policing. That is what we are going to do. The fact of the matter is, the police have a role to play. What we have got to do is make sure that their role is one that meets the times, one that responds to these communities that they operate in."
Watch the video below:
Rep. James Clyburn responds to growing calls to defund the police: "Nobody is going to defund the police. We can restructure the police forces. … The fact of the matter is that police have a role to play." https://t.co/xGmXYflkBq #CNNSOTU pic.twitter.com/4g0deBJCUu

— CNN Politics (@CNNPolitics) June 14, 2020
Clyburn went on to say that he did not fear the police when he was growing up. However, "All of a sudden, I do fear the police."
Clyburn's comments come amid a public debate over how police reforms should be enacted. Some activists have called for police departments to be defunded to fund other social programs. 
The Minneapolis city council voted to disband its police department and establish a new public safety model in its place.
Meanwhile, others have called for cities to cut the budgets of their police departments.
While many Democratic Congressional leaders have sought to reject the "Defund The Police" slogan, Rep. Alexandria Ocasio-Cortez (D-N.Y.) is urging Democrats to embrace the term, as IJR reported.
"Poll-tested slogans and electoral feasibility is not the activists' job. Their job is to organize support and transform public opinion, which they are doing," she said.
She also slammed politicians for trying to "repackage this whole conversation to make it palatable for largely affluent, white suburban 'swing' voters."
Meanwhile, President Donald Trump has sought to weaponize the slogan against Democrats. On Thursday, Trump said the country needs "stronger police forces."
"What happens late at night when you make that call to 9-1-1 and there's nobody there? What do you do, whether you're white, black, or anybody else, what do you do?" Trump asked. 
The debate over policing reforms comes after George Floyd, an unarmed black man, died after a white Minneapolis police officer knelt on his neck for roughly nine minutes.