News
CNN Reports Chaos and 'Mismanagement' in Biden White House After Supreme Court Overturned Roe v Wade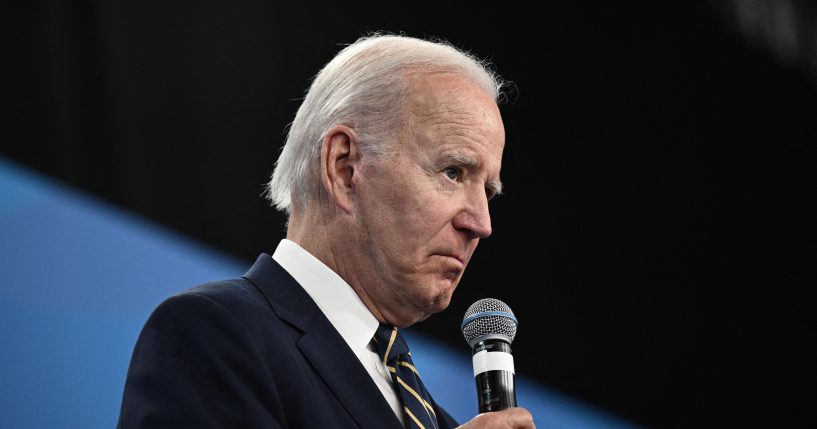 Following the Supreme Court's decision to overturn Roe v. Wade, chaos and "mismanagement" has consumed the White House, according to a report.
CNN reported on Wednesday that a call last week between dozens of celebrity Democratic supporters and activists and White House aides to discuss the ruling "encapsulates the overwhelming sense of frustration among Democrats with Biden."
According to the outlet, it also "offers a new window into what many in the President's party describe as a mismanagement permeating the White House."
Advertisement - story continues below
Top Democrats told CNN Biden is not acting with urgency.
One member of Congress described the White House as "rudderless, aimless and hopeless."
The outlet explained, "Two dozen leading Democratic politicians and operatives, as well as several within the West Wing, tell CNN they feel this goes deeper than questions of ideology and posture. Instead, they say, it gets to questions of basic management."
White House counsel Dana Remus reportedly had told senior aides that the court would not rule on the issue of abortion that day.
Advertisement - story continues below
"A White House press aide assigned to the issue was walking to get coffee when the alert hit. Several Democratic leaders privately mocked how the President stood in the foyer of the White House, squinting through his remarks from a teleprompter as demonstrators poured into the streets, making only vague promises of action because he and aides hadn't decided on more," CNN reported.
Additionally, a meeting planned for July 1 by the president with governors to protect the right to abortions was planned so last minute no one attended in person.
The report noted multiple Democratic politicians who have attempted to work with Biden often do not hear back from the administration.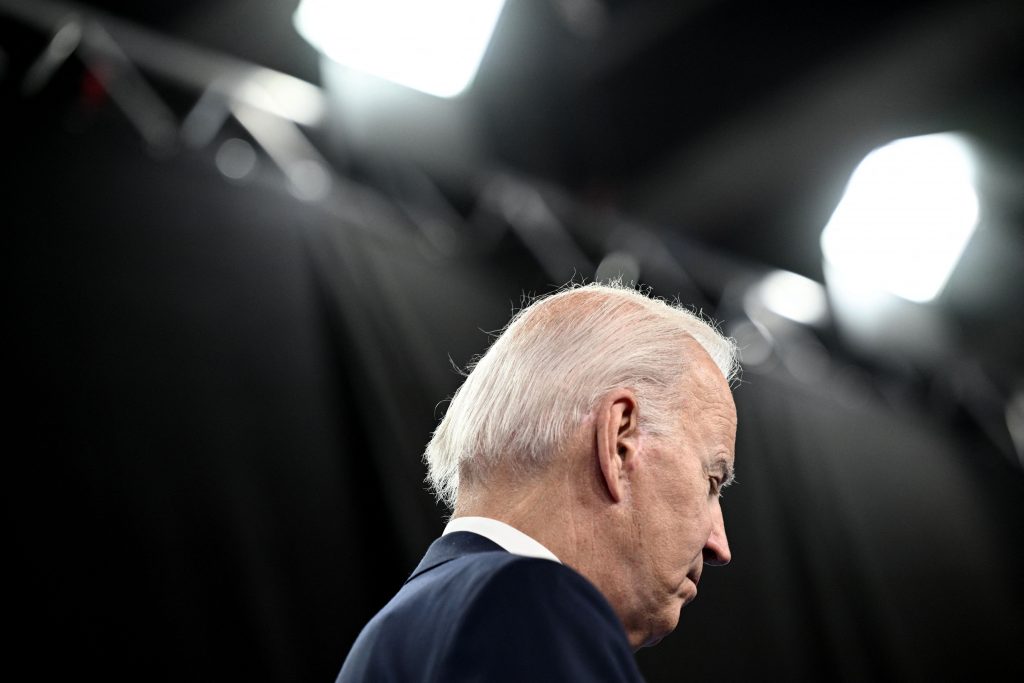 White House aides have expressed exhaustion after having to address "a swarm of crises that keeps growing."
Advertisement - story continues below
Several officials explained that the president's "tendency to berate advisers when he's displeased with how a situation is being handled or when events go off poorly has trickled down the ranks in the West Wing, leaving several mid-level aides feeling blamed for failings despite lacking any real ability to influence the building's decision-making."
People familiar with the matter say that has led to recent staff departures.
The chaos at the White House is worrying Democrats when it comes to the midterms and the president's possible run for reelection in 2024.
"There's no fight," Democratic member told CNN. "People understand that a lot of this is out of his hands — but what you want to see is the President out there swinging."
Advertisement - story continues below
A Harvard CAPS–Harris survey found 71% of Americans do not want to see Biden run again.
Truth and Accuracy
We are committed to truth and accuracy in all of our journalism. Read our editorial standards.
Comment Down Below
Conversation