Comey Says Biden Should 'At Least Think About' Pardoning Trump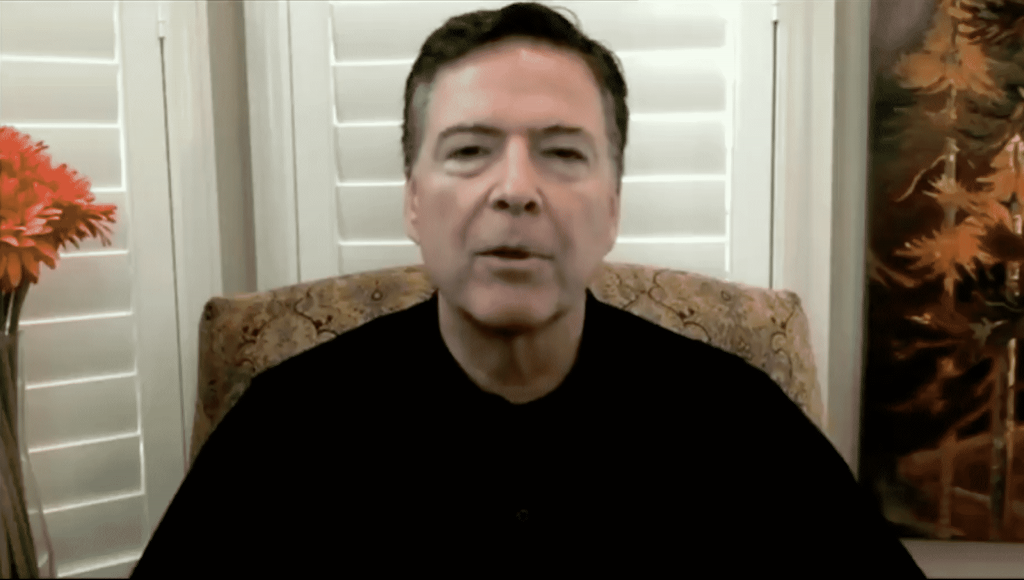 While President Donald Trump has reportedly mulled giving himself a presidential pardon before he leaves office, former FBI Director James Comey is suggesting that President-elect Joe Biden should consider granting him a one.
During an interview with the BBC, Comey was asked if Biden should pardon Trump.
He said, "I don't know. He should consider it."
"Now, I don't know whether Donald Trump… he's not a genius, but he might figure out that if he accepts a pardon, that's an admission of guilt, the United States Supreme Court has said. So I don't know that he would accept a pardon," he continued.
However, Comey argued, "As part of healing the country and getting us to a place where we can focus on things that are going to matter over the next four years, I think Joe Biden is going to have at least think about that."
Watch the video below:
Former FBI Director James Comey tells the @BBC that Biden should "consider" pardoning Trump.

"As part of healing the country … I think Joe Biden is going to have at least think about that." pic.twitter.com/8e8W8N4Ige

— The Recount (@therecount) January 13, 2021
While the former FBI chief is suggesting it may be helpful for national healing if Biden pardons Trump, he has made clear that he believes the president should be held responsible for what he sees as Trump's role in inciting a mob that stormed the U.S. Capitol.
During an interview on NBC's "Today" on Tuesday, Comey said, "The president needs to be sanctioned for his behavior and held accountable."
"I think it is important that he be impeached," he added.
The House made history on Wednesday after 232 lawmakers voted to pass an article of impeachment against Trump. The resolution accuses Trump of "incitement of insurrection."
Wednesday's vote marks the first time a U.S. president has been impeached twice.
Still, Comey is of the persuasion that the incoming administration should not seek to prosecute Trump, as IJR reported.
In his new book, "Saving Justice: Truth, Transparency, and Trust," Comey argues that Biden's attorney general should not "pursue a criminal investigation of Donald Trump."