Commentary
House Judiciary Committee Republicans Finally Delete Infamous 3-Word Tweet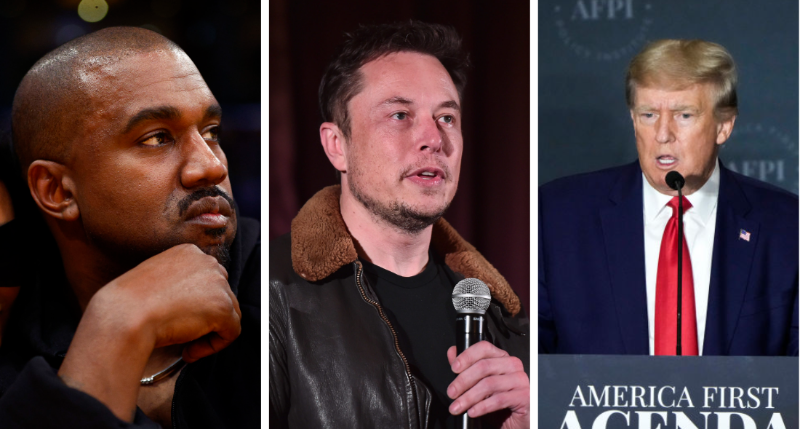 The Republicans on the House Judiciary Committee have apparently realized an infamous tweet was not really a good idea.
On Oct. 6, the Twitter account for the Republicans on the House Judiciary Committee sent out a bizarre tweet that stayed up much longer than it should have.
"Kanye. Elon. Trump," it declared.
Advertisement - story continues below
There was no further context in the tweet but was largely seen as a sign of who the party was embracing.
The format of the tweet was used over the subsequent months to mock Republicans.
It came as billionaire Elon Musk was poised to complete his takeover of Twitter, and after West wore a "White Lives Matter" shirt.
And it came after former President Donald Trump labeled Elaine Chao, the former Transportation secretary, and wife of Senate Minority Leader Mitch McConnell (R-Ky.), "Coco Chow."
Advertisement - story continues below
House GOP finally deleted Kanye. Elon. Trump.

Is this cancel culture? pic.twitter.com/JDjLuq0lID

— Karen DaltonBeninato (@kbeninato) December 1, 2022
Shortly after the tweet, Ye's, formerly known as Kanye West, Twitter and Instagram accounts were suspended after he posted anti-Semitic comments. Yet, the tweet stayed up.
Was this tweet a bad idea?
Musk has received criticism for his management of Twitter, decisions made regarding content moderation, and his posts trolling prominent figures. But at least he has stayed above the low bar of not cheering an actual Nazi.
Meanwhile, Trump infused himself into the 2022 election by backing weak candidates who questioned the results of the 2020 election. And many of those candidates lost competitive, high-profile races.
As a result, Democrats will keep control of the Senate. And Republicans will win control of the House but by a far slimmer margin than they were expecting — yet another rebuke of Trump and Trumpism.
Advertisement - story continues below
The tweet was finally deleted on Thursday after West appeared on conspiracy theorist Alex Jones' show, wearing a mask covering his face, and declared he likes Adolf Hitler. His Twitter account was later suspended again after he tweeted a swastika.
But before West made those comments, he sat down for dinner with Trump and white supremacist Nick Fuentes.
Alex Jones: 'I don't like Nazis'
Kanye: "I like Hitler"

-commercial break- pic.twitter.com/q2mkmVV1ct

— philip lewis (@Phil_Lewis_) December 1, 2022
This tweet certainly has not aged well. And aside from Musk's apparently chaotic management of Twitter and quirky lifestyle, he may be the only one of the three who did not tarnish his reputation in the past couple of months.
Advertisement - story continues below
Setting aside the question of what these individuals have to do with the House Judiciary Committee, tying yourself to three eccentric individuals who do not really have an attachment to your party and movement is not a good idea.
They can flip their positions just as quickly as they seemed to embrace the views you espouse. Or in pursuit of furthering their own interests, they can cause you a lot of headaches. And that is especially true if they do not have a vested interest in a brand other than using it to further their interests.
Why this tweet stayed up for so long despite West's and Trump's behavior is really embarrassing. And it does not speak well that what led to the tweet being taken down was not past abhorrent behavior, but one of the three expressing admiration for a mass murderer.
Truth and Accuracy
We are committed to truth and accuracy in all of our journalism. Read our editorial standards.
Comment Down Below
Conversation