News
Consumer Prices Increased at the Fastest Annual Pace Since 1990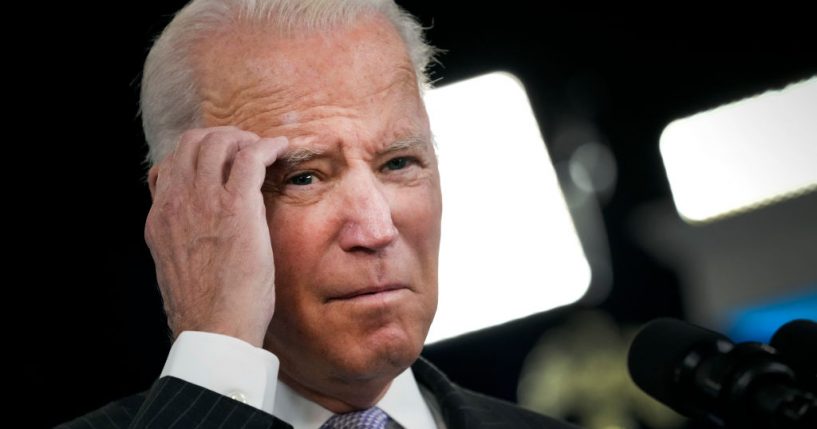 The price of consumer goods continued to increase in October, reaching a pace not seen in 30 years.
According to data from the Labor Department, the consumer-price index, a measure of the prices consumers pay for goods and services, rose at its faster annual pace since 1990.
In the past 12 months, prices rose 6.2%, and October marked the fifth month in a row that inflation was over 5%.
Advertisement - story continues below
Without food or energy prices, the consumer-price index rose 4.6%, which was the highest rate since 1991.
CNN reports, "The overall price index rose 0.9% in October alone, adjusted for seasonal swings, significantly more than the 0.6% economists had predicted, and overshadowing the somewhat more tepid 0.4% increase from September."
"Excluding food and energy, prices climbed 0.6% last month — more than in September," it added.
While food prices have seen a 1% increase two months in a row, energy prices rose 4.8% in October and 30% from last year.
Advertisement - story continues below
The Wall Street Journal notes that consumer spending increased at a 1.6% annual rate in the third quarter, down from 12% in the previous quarter. It attributes the drop to a "scarcity of new cars and other durable goods."
The increase in prices comes as companies are seeing increased demand for goods but are facing supply chain bottlenecks and difficulties getting materials.
Kathy Bostjancic, the chief U.S. financial economist at Oxford Economics, told the Journal, "The bigger picture is we're likely to see inflation climb higher."
"Things are going to get worse before they get better," she added.
During a press conference on Nov. 2, President Joe Biden was asked when Americans can expect to see a decrease in prices.
Advertisement - story continues below
He responded by pointing to a number of factors that have driven prices up, but did not give a prediction of when the pace of inflation will decrease.
Instead, he argued the U.S. is "in a very different circumstance" compared to last year and added, "There's a lot to look at, but the bottom line is, I [don't] think that anyone would prefer — as bad as things are in terms of prices hurting families now — [to] trade this Thanksgiving for last Thanksgiving."
Meanwhile, Treasury Secretary Janet Yellen told NPR, "I expect that next year, many of the supply bottlenecks that we're experiencing now in opening up our economy will recede."
"Sometime during the second half of the year, we'll see inflation rates moving back toward the 2% that we regard as normal," she added.
Truth and Accuracy
We are committed to truth and accuracy in all of our journalism. Read our editorial standards.
Comment Down Below
Conversation