News
Country Singer Maren Morris Defends 'Scumbag Human' Attack on Jason Aldean's Wife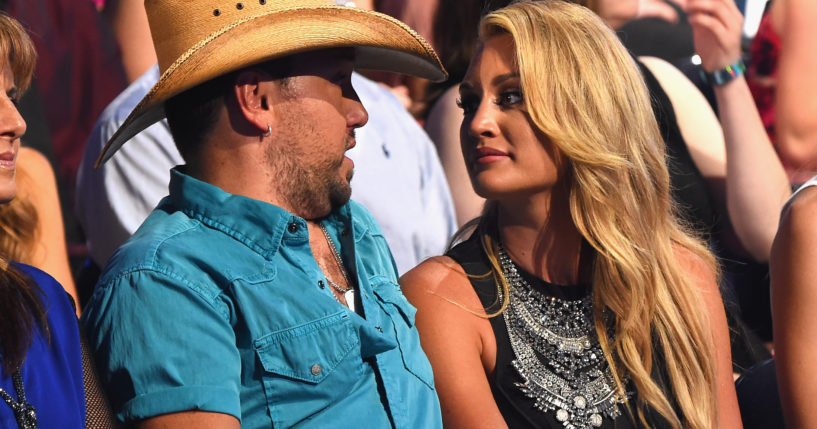 Country singer Maren Morris is not backing down from her attack on Jason Aldean's wife.
The feud between Morris and Brittany Aldean began in August after the country singer's wife thanked her parents for "not changing my gender when I went through my tomboy phase. I love this girly life."
Morris later responded, saying, "It's so easy to, like, not be a scumbag human? Sell your clip-ins and zip it, Insurrection Barbie."
Advertisement - story continues below
During a GLAAD interview on Thursday, Morris discussed having "hard conversations."
She explained, "I think at the core, you're coming from a good place. I don't think that you can do this all the time with sunshine and rainbows."
Morris added, "I think you need to have the tough conversations so people can understand what's actually going on."
The singer claimed "you can save someone's life by having the right information."
Advertisement - story continues below
According to Morris, there are a lot of people believing things that are "completely untrue about trans youth and gender-affirming care and what it actually entails."
Acknowledging she gets "heated," Morris continued, "It's not like we're talking about what your favorite color is. We're talking about people's lives."
Was Morris' attack justified?
Watch Morris' comments below:
Brittany Aldean doubled down on her beliefs on her Instagram story.
Advertisement - story continues below
She included a quote from Republican pundit Robby Starbuck.
"If you are silent about your beliefs because you are worried someone will be offended, then your beliefs are not that important to you, but rather what people think about you is," the quote read.
It continues, "When you stand up for what's right and true, you will receive both hate and love, but everyone will know what you're fighting for."
Jason Aldean's longtime PR firm reportedly dropped him following his wife's comments.
Advertisement - story continues below
"Music has always been and remains The GreenRoom's core focus, so we had to make the difficult decision after 17 years to step away from representing Jason," Tyne Parrish, the co-owner of The Green Room, said.
He added, "We aren't the best people for the gig anymore, but will always be big fans of his music — he is one of the greatest live entertainers in country music."
Truth and Accuracy
We are committed to truth and accuracy in all of our journalism. Read our editorial standards.
Comment Down Below
Conversation