News
Ted Cruz Shares if He Is Considering Running for President in 2024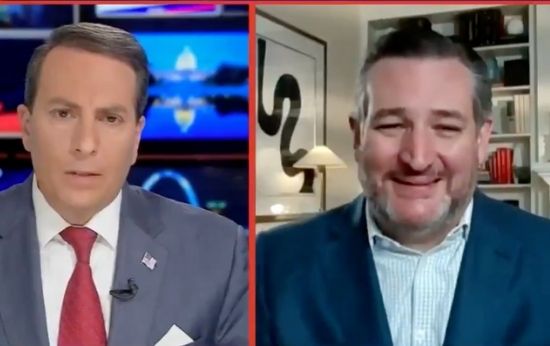 Sen. Ted Cruz (R-Texas) is weighing in on a potential presidential run in the 2024 election.
Asked, "Are you considering a 2024 presidential run?" during a Newsmax interview on Thursday, the senator replied, "Well, sure. I'm certainly looking at it."
"I'll tell ya, 2016 was the most fun I've ever had in my life," Cruz added. "We came incredibly close."
Advertisement - story continues below
BREAKING: Ted Cruz says he is looking forward to run for President in 2024

— Insider Paper (@TheInsiderPaper) July 1, 2021
Cruz dropped out of the presidential race in May of 2016. Prior to dropping out, Cruz labeled Donald Trump a "serial philanderer," a "pathological liar," and a "narcissist," according to Politico.
"The man is utterly amoral," Cruz continued at the time, adding, "We are looking, potentially, at the Biff Tannen presidency," comparing Trump to the bully character in "Back to the Future."
Cruz and Trump's feud during the 2016 election was called "one of the dirtiest in recent memory," as Business Insider wrote. Cruz was booed at the Republican National Convention in 2016 for failing to endorse then-presidential nominee Trump. However, he became one of Trump's biggest allies during Trump's presidency.
Advertisement - story continues below
Former President Trump revealed this week whether he made up his mind on running again in 2024. He told Fox News's Sean Hannity, "Yes," without sharing exactly what that decision was.
Truth and Accuracy
We are committed to truth and accuracy in all of our journalism. Read our editorial standards.
Conversation