News
Data Reveals When Gas Prices Could Hit $4 per Gallon Again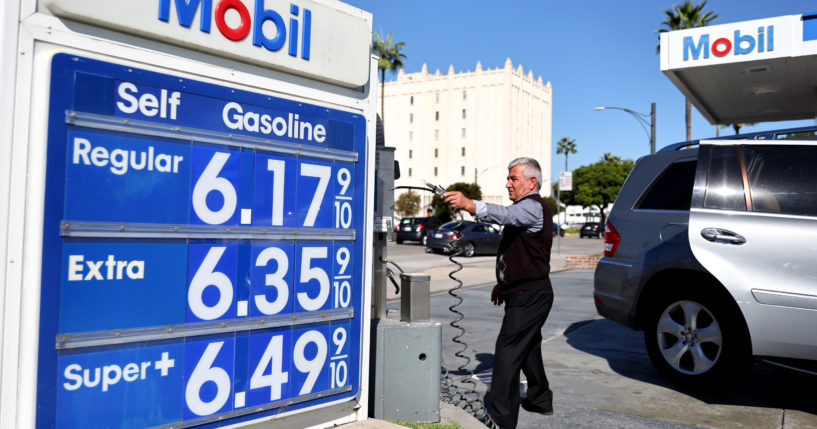 Gas prices could return to $4 or higher as soon as May 2023, according to data.
GasBuddy projections shared with CNN do not expect another round of "wild swings" that led to gas prices reaching more than $5 a gallon, the outlet explained.
The app told CNN the national average for regular gas is expected to decrease to $3.49 a gallon next year.
Advertisement - story continues below
The outlet pointed out the number would be down about 50 cents from the 2022 average.
"2023 is not going to be a cakewalk for motorists. It could be expensive," Patrick De Haan, head of petroleum analysis at GasBuddy, said to CNN.
He explained, "The national average could breach $4 a gallon as early as May – and that's something that could last through much of the summer driving season."
According to the GasBuddy forecast, the daily national average is expected to reach as high as $4.25 a gallon in August before decreasing towards $3 a gallon before the end of 2023, CNN reported.
Advertisement - story continues below
Commenting on the state of energy markets this year, De Haan said, "Basically, curveballs coming from every direction."
He added, "Extreme amounts of volatility. I don't think we've ever seen such an amount of volatility as we saw this year."
Do you think GasBuddy's projections are correct?
Additionally, the report released by GasBuddy shows there is a "high level of uncertainty" for next year, "making an accurate forecast very challenging."
While gas prices are not expected to reach $5 this upcoming summer, GasBuddy is not declaring it impossible.
"It's not impossible," De Haan said, adding, "merely improbable at this moment."
Advertisement - story continues below
The current average price for a gallon of gas stands at $3.104, according to AAA.
CBS News reported on Sunday that among the top five leading location-based questions ranked in the category of "near me" on Google for 2022 was gas prices.
Truth and Accuracy
We are committed to truth and accuracy in all of our journalism. Read our editorial standards.
Comment Down Below
Conversation