News
Dem Rep Issues Warning to His Party About Challenging Biden if He Runs Again in 2024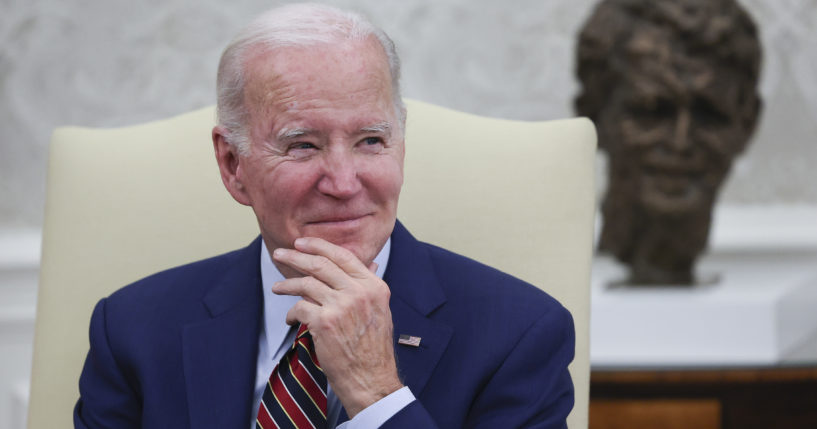 Rep. James Clyburn (D-SC) has a warning for Democrats as President Joe Biden considers another run for the White House in 2024.
During a wide-ranging interview with CBS News, host Robert Costa asked Clyburn, "Are you convinced that President Biden is going to run?"
He replied, "Yes I am."
Advertisement - story continues below
Costa also asked Clyburn when he believes Biden will announce his 2024 campaign.
"I will leave it up to him as to what the time in order be. I'm all in for President Biden. I think he's demonstrated in these two years … that he is deserving of reelection. And I do believe he will be reelected irrespective of who the Republicans put up," Clyburn said.
When asked if he believes Biden will face a primary challenger, Clyburn replied, "I don't think he will and I don't think he should. The history is very clear on what happens when you challenge a sitting president like this."
Watch Clyburn's comments below:
Advertisement - story continues below
Earlier this month, a reporter asked the president himself when he would be announcing his campaign.
Are you "all in" for Biden?
"In time," Biden said.
Close allies to Biden told CNN there is no one in his world that does not believe he is not running.
"We all operate under the assumption he's running," one senior administration official said.
Advertisement - story continues below
"We all know: He's running," another top official in the administration said, adding, "All systems go."
Two sources familiar with the discussions told NBC News on Wednesday Biden will not be launching a 2024 campaign before delivering his State of the Union Address in February.
"We want him to be a president at State of the Union, not a candidate," one of the sources said.
Truth and Accuracy
We are committed to truth and accuracy in all of our journalism. Read our editorial standards.
Comment Down Below
Conversation