News
Dem Party Severs Ties With Official Who Claimed Christmas Parade Incident Was 'Karma' for Rittenhouse Verdict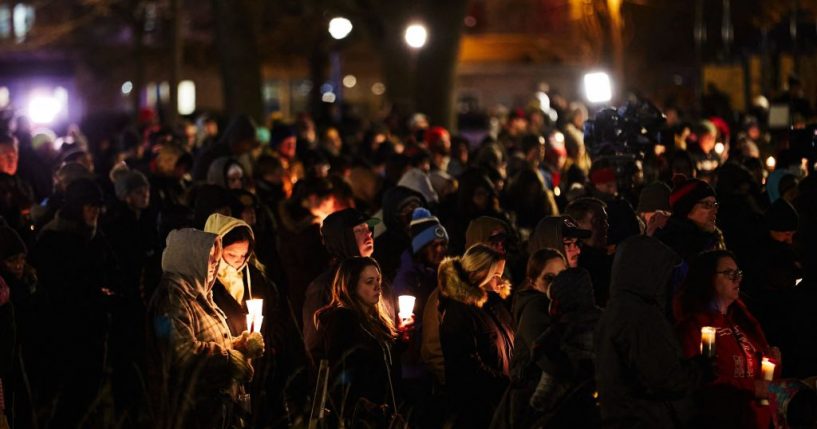 The Democratic Party of DuPage County, Illinois, says it has severed ties with its social media director who claimed the deadly incident at the Waukesha, Wisconsin, Christmas parade was "karma."
Mary Lemanski, the now-former social media director for the local Democratic Party, posted several tweets linking the deadly incident in Waukesha to the not guilty verdict in the Kyle Rittenhouse trial.
"It was probably just self-defense," Lemanski wrote in a tweet after a car plowed into the Christmas parade, killing at least five people and injuring dozens more. She added a Rittenhouse hashtag.
Advertisement - story continues below
In another tweet, she apparently mockingly said the suspect "didn't want to hurt anyone" and simply "came to help people."
And in another tweet, she wrote, "You reap what you sow. It's sad people died, but when you open the door to vigilante justice, everyone seems threatening."
Finally, she said, "I'm sad anytime anyone dies. I just believe in Karma, and this came around quick on the citizens of Wisconsin."
On Friday, Rittenhouse was found not guilty on five felonies, including first-degree intentional homicide, first-degree reckless homicide, attempted first-degree homicide, and two counts of first-degree recklessly endangering safety, as IJR reported.
Advertisement - story continues below
In a statement on Monday,  DuPage County Democratic Party Chairman Ken Mejia-Beal said, "The Democratic Party of DuPage County immediately severed all ties with Mary Lemanski once we became aware of her callous and reprehensible posts."
"She does not speak for us and we unequivocally reject her statements about the tragic events that occurred yesterday in Waukesha. We as a party denounce violence of any kind. Our thoughts and prayers are with the families impacted by this heinous act, which shocked and saddened us all," he added.
On Sunday, at least five people were killed, and dozens were injured in Waukesha when a car plowed into a Christmas parade.
The suspected driver of the vehicle is facing five counts of first-degree intentional homicide.
Truth and Accuracy
We are committed to truth and accuracy in all of our journalism. Read our editorial standards.
Conversation