News
District Attorney Says Alec Baldwin Could Soon Face Criminal Charges: Report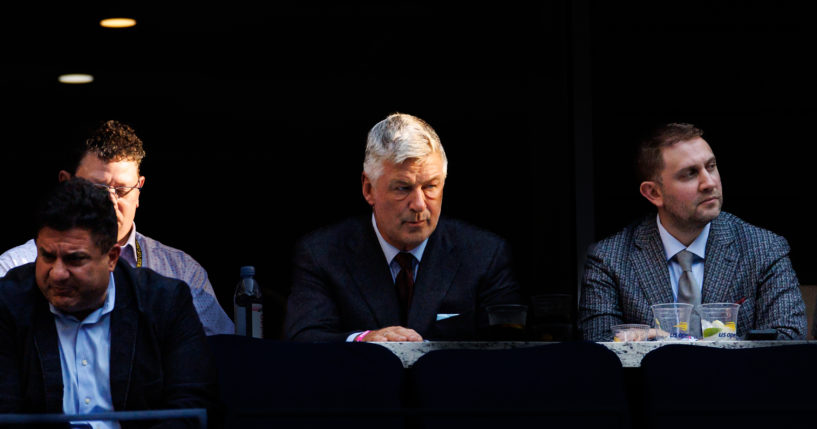 Actor Alec Baldwin could reportedly soon be charged for his involvement in the shooting that took place on the set of his movie "Rust."
The New York Post reported on Monday Santa Fe District Attorney Mary Carmack-Altwies filed an emergency request asking New Mexico's Board of Finance for $635,500 to prosecute up to four people in connection with the shooting that killed cinematographer Halyna Hutchins.
The outlet pointed out Carmack-Altwies did not specifically name the four people but said "one of the possible defendants is well known movie actor Alec Baldwin."
Advertisement - story continues below
She wrote in the request, "During the filming of [Rust], Alec Baldwin shot and killed Halyna Hutchins and injured Joel Souza while rehearsing a scene. Many individuals had handled the gun that ultimately killed Hutchins and injured Souza."
Carmack-Altwies added, "Since October of [2021], my office has been waiting for evidence to be examined by the FBI. The results of the investigation have now been returned to my office. Only a few items are outstanding but are expected any day."
Additionally, she wrote in the request that after receiving most of the evidence, prosecutors in Santa Fe found "defendants from 'RUST' would need to be prosecuted immediately," as the Post reported.
Carmack-Altwies declared she is "ready to start the decision of what individuals will be criminally charged in this case."
Advertisement - story continues below
The Santa Fe New Mexican asked Carmack-Altwies what specific charges could be brought against the four people.
She told the outlet her office is "certainly looking at all the homicide statutes and any gun statutes under New Mexico criminal code."
Should Baldwin be charged?
In December 2021, Baldwin denied pulling the trigger on the gun that killed Hutchins.
"I would never point a gun at anyone and pull the trigger at them, never," Baldwin said during an interview with ABC News.
He continued, "Someone put a live bullet in a gun, a bullet that wasn't even supposed to be on the property."
Advertisement - story continues below
The actor recently posted an update to his Instagram just days after announcing the birth of his eighth child.
"Lots of changes coming. But my family has kept me alive," Baldwin wrote.
He added, "My heart has been broken a thousand times this past year. And things in my life may never be the same. Lots of changes coming."
According to Baldwin, his "family has kept me alive. They are my reason for living. And Hilaria Baldwin, too."
Truth and Accuracy
We are committed to truth and accuracy in all of our journalism. Read our editorial standards.
Comment Down Below
Conversation