News
Dolly Parton Dedicates ACM Awards to the People of Ukraine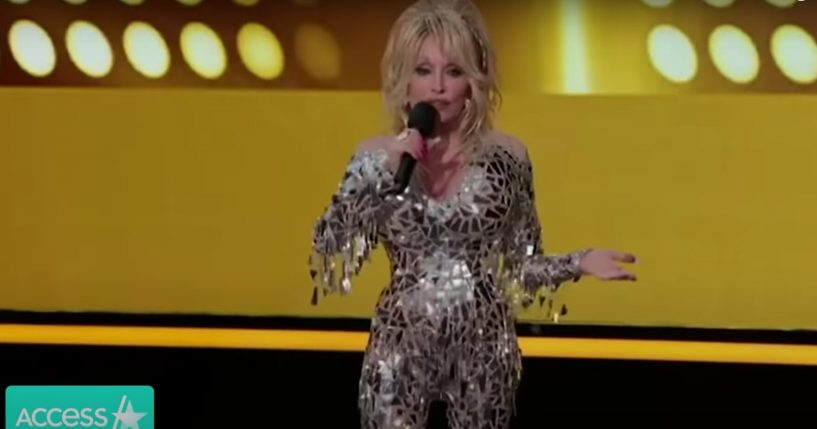 Dolly Parton dedicated the entire Academy of Country Music (ACM) Awards to the people of Ukraine.
"Now I don't want to be political — and this is not. I'd rather pass a kidney stone than do that," Parton said.
She added, "But I want us to send our love and hope to our brothers and sisters in Ukraine. So why don't we just dedicate this entire show to them? And pray for peace around this crazy ole world."
Advertisement - story continues below
Watch her comments below:
https://www.youtube.com/clip/UgkxTPVa3rXCBsPUlPAQo7yzR1kqjxxLrpbR
Other celebrities have expressed their support for Ukraine, including Mila Kunis and Ashton Kutcher. The pair announced they are halfway to their fundraising goal for Ukraine.
"We just wanted to give you a quick update as to where we stand with the fundraising. We're halfway through," Kunis said. "We're super-excited, and we want to say thank you to each and every single one of you. It's been an incredible past 48 hours."
Advertisement - story continues below
The actors announced the fundraiser last week.
"Today, I am a proud Ukrainian," Kunis wrote in the description of the fundraiser.
She added, "While my family came to the United States in 1991, I was born in Chernivtsi, Ukraine in 1983. Ukrainians are proud and brave people who deserve our help in their time of need. This unjust attack on Ukraine and humanity at large is devastating and the Ukrainian people need our support."
The actors said they would match up to $3 million of the fundraiser.
Kutcher said he has "never been more proud to be married to a Ukrainian."
Advertisement - story continues below
He continued, "The principle challenge right now is logistics. We need to get housing, and we need to get supplies and resources into the area."
According to The Washington Post, one million people have been forced to flee Ukraine since Russia's invasion of the country, citing the United Nations refugee agency.
Truth and Accuracy
We are committed to truth and accuracy in all of our journalism. Read our editorial standards.
Comment Down Below
Conversation