News
Donna Brazile Says Kamala Harris Is 'Cleaning Up Messes Made by Men'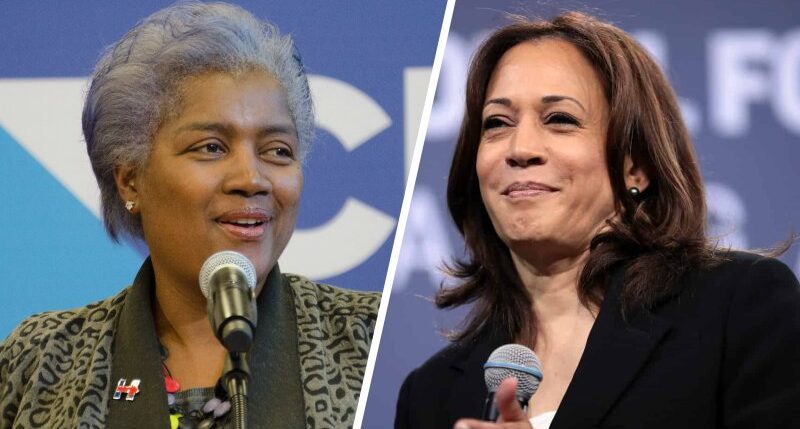 Former Democratic National Committee (DNC) Chairwoman Donna Brazile says Vice President Kamala Harris is "on a mission" to "clean up the mess" made by former President Donald Trump.
"Women are used to cleaning up messes made by men. That's the task Vice President Kamala Harris is now faced with regarding America's broken immigration system: clean up the mess made by former President Donald Trump," Brazile wrote in an op-ed on The Hill published Tuesday.
Harris was tapped by President Joe Biden to lead the effort to try to stem the flow of immigration to the U.S. She recently visited the southern border.
Advertisement - story continues below
Since Biden took office, border arrests have soared. More than 180,000 migrants were apprehended at the U.S.-Mexico border in May.
Noting Trump plans to visit the border on Wednesday with Texas Gov. Greg Abbott (R), Brazile suggested Trump is expected to "whine and complain about 'illegal aliens' and to attack President Joe Biden and Vice President Harris' five-month-old administration for its immigration and other policies with a series of false claims."
Biden brought a halt to construction on the border. However, Abbott, among others, authorized "the transfer for $250 million as a down payment to launch the construction of the border wall and hire a program manager and contractors," per the press release.
Brazile described Abbott's actions as "clearly wanting to please Trump."
Advertisement - story continues below
The former DNC chairwoman wrote, "Some critics of Biden have said he dumped the task of cleaning up Trump's immigration mess on Harris because it's an unsolvable problem and Biden wants her to take the blame for failing to solve it instead of taking the blame himself. I strongly disagree."
"I believe Biden assigned Harris the task of dealing with the root causes of unauthorized immigration from south of the border — and has given her other important assignments as well — because he has great confidence in her abilities to tackle the toughest challenges," Brazile added.
She later concluded her op-ed, "Trump will no doubt please his base by once again demonizing immigrants on his border visit Wednesday. But Biden and Harris will not be deterred and will continue working constructively to effectively deal with the immigration issue. More Republicans should join them."
Brazile left Fox News, where she was a contributor since 2019, and returned back to ABC.
Truth and Accuracy
We are committed to truth and accuracy in all of our journalism. Read our editorial standards.
Conversation