News
Making History: Bobsledder Elana Meyers Taylor Wins Big in Winter Olympics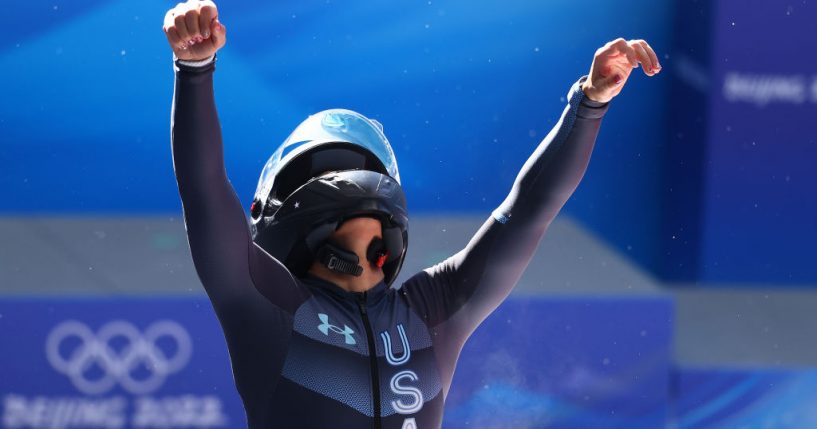 Elana Meyers Taylor has earned her spot in the history books this year at the 2022 Olympics in Bejing.
Meyers Taylor won the bronze medal for Bobsledding, making her the "most decorated Black athlete in the Winter Olympics."
According to "Today," "The title was previously held by Shani Davis who had four medals." Meyers Taylor, who already has three silver and two bronze medals under her belt, started in 2007 and this is her fourth time at the Olympic games.
Advertisement - story continues below
2 Timothy 2:6 tells us the benefit and importance of hard work. It says, "It is the hard-working farmer who ought to have the first share of the crops."
As Women's Sports Foundation put it, Meyers Taylor is "a naturally gifted athlete across many sports." She grew up in a household of athletic excellence. She is the daughter of professional football player Eddie Meyers of the Atlantic Falcons. She also "attended George Washington University on a softball scholarship and went on to play professionally for the Mid-Michigan Ice."
"It's so crazy to hear that stat and to know that I'm part of a legacy that's bigger than me," she said, as CNN reports. "Hopefully it just encourages more and more black athletes to come out to winter sports and not just black athletes, winter sports for everybody."
Elana Meyers Taylor is now the most decorated woman to ever compete in Olympic bobsled.

This run by @eamslider24 guaranteed medals for her team and propelled her to #WinterOlympics history. 🙌 pic.twitter.com/TzTGj3v7GP

— NBC Olympics (@NBCOlympics) February 19, 2022
Advertisement - story continues below
Meyers Taylor also shared the importance of inclusivity in the games:
"We want everybody to come out regardless of the color of your skin. We want winter sports to be for everybody, regardless of race, regardless of socio-economic class. I think the more diversity we have, the stronger our sport can be. So hopefully this is just the start of more and more people coming out and trying winter sports."
Meyers Taylor, who has a son named Nico, shared how she will one day explain her victory to him. He turns two later this month, according to "Today."
"I'm going to tell him that his mama fought like she's never fought before to go after her dream, to just do everything she could to bring this medal home for him," she said.
Truth and Accuracy
We are committed to truth and accuracy in all of our journalism. Read our editorial standards.
Comment Down Below
Conversation