News
Elon Musk's Friends Reportedly Gave Him Advice on His Desire to Purchase Twitter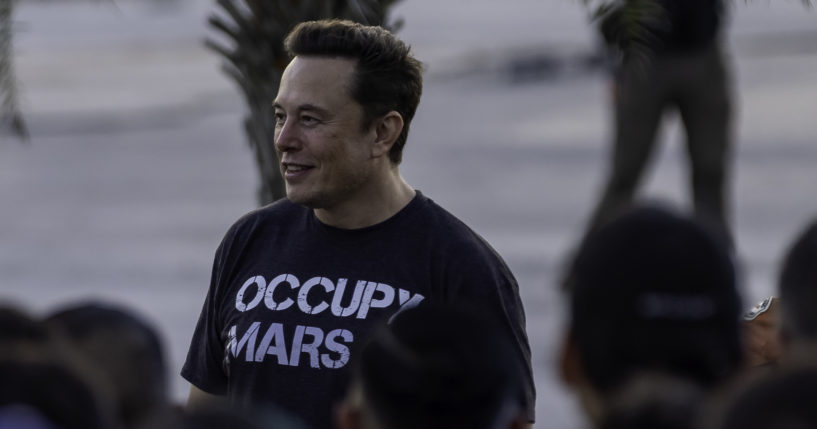 Billionaire Elon Musk received advice from his friends on his desire to buy Twitter, according to a report.
On Friday, Axios reported that several of his friends privately advised him not to acquire the social media company after realizing he was not joking about the decision.
The outlet pointed out that Musk did not take the advice as he initially moved forward with the deal.
Advertisement - story continues below
"They worried that he underestimated the headaches unique to Twitter, and how that could distract from efforts at SpaceX and Tesla that they believe are more important to him," Axios reported.
LinkedIn co-founder Reid Hoffman spoke to Axios and shared the reaction he had when he found out about Musk's intention to buy Twitter.
"I think I had the reaction of most people, it was like, 'Oh my God, another huge problem. He's already dealing with a large number,'" Hoffman said.
The outlet noted Hoffman's venture capital firm, Greylock, rejected Musk's offer to join him in his investment in Twitter.
Advertisement - story continues below
However, Hoffman is confident in Musk's decisions as an entrepreneur.
"I was one of the people who thought you couldn't do both Tesla and SpaceX and clearly was wrong … Elon's right that Twitter needs innovation," Hoffman told Axios.
Should he have taken their advice?
On Thursday, NPR reported that almost all of Twitter's shareholders voted in favor of the company's deal with Musk.
"The shareholder approval satisfies the final condition precedent to the closing of the merger under the merger agreement," Twitter said.
Earlier this week, CNN reported Twitter pushed back on Musk's latest attempt to leave the $44 billion deal behind.
Advertisement - story continues below
Musk sent his third letter to the company seeking to terminate the deal last week.
According to CNN, the letter was "pegged to a purported $7.75 million severance payment the company made to its former head of security, Peiter Zatko, who later blew the whistle about its alleged security and privacy vulnerabilities."
On Tuesday, Zatko testified in front of the Senate "about what he alleged are Twitter's serious security and privacy vulnerabilities, including possibly having foreign intelligence agents on its payroll," as CNN reported.
Truth and Accuracy
We are committed to truth and accuracy in all of our journalism. Read our editorial standards.
Comment Down Below
Conversation