News
'Elvis' Director Talks Becoming Close With the Family Prior to Lisa Marie Presley's Death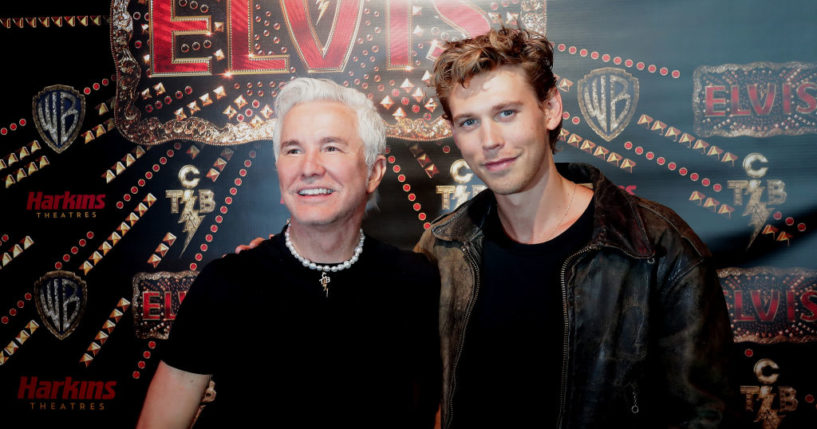 "Elvis" Director Baz Luhrmann reminisced on spending time with Elvis Presley's family prior to his daughter Lisa Marie Presley's death.
During the 95th Academy Awards on Sunday, Luhrmann spoke with Entertainment Tonight about Lisa Marie Presley's sudden death and what it was like to be accepted by the Presley family at Elvis' home in Graceland.
"Honestly, there was a moment before Lisa passed so shockingly and tragically, where once the family had seen the film, we became embraced by the family and I mean we were having barbecues and cocktails in the jungle room," he said.
Advertisement - story continues below
He also said that "Graceland was like a home" for him.
He added that he feels they will forever "be linked to that family and part of it."
Lisa Marie Presley died on Jan. 12 after going into cardiac arrest. She was 54 years old.
On Jan. 8, which also happened to be her father's birthday, Lisa Marie Presley attended a Golden Globes pre-party and praised actor Austin Butler's portrayal of her father in the movie. 
Advertisement - story continues below
"I just want to thank you for coming. I'm so overwhelmed by this film and the effect that it's had and what Baz has done, what Austin has done. I'm so proud and I know that my father would also be very proud," she said.
Baz Luhrmann reflects on his time in Graceland and his deep connection with the Presley family. ❤️ pic.twitter.com/BBSqEbtl81

— Entertainment Tonight (@etnow) March 12, 2023
She also thanked everyone "for being here."
"I'm so overwhelmed with gratitude, so thank you," she added.
During her last public appearance at the 2023 Golden Globes, Lisa Marie Presley spoke to Entertainment Tonight and called Austin Butler's acting "truly mind blowing."
Advertisement - story continues below
"I really didn't know what to do with myself after I saw it. I had to take like five days to process it because it was so incredible and so spot on and so authentic. That I can't even describe what it meant," she said.

Truth and Accuracy
We are committed to truth and accuracy in all of our journalism. Read our editorial standards.
Comment Down Below
Conversation