Ex-US Ambassador to Ukraine on Vindman's Retirement: 'He Deserved Better Than This'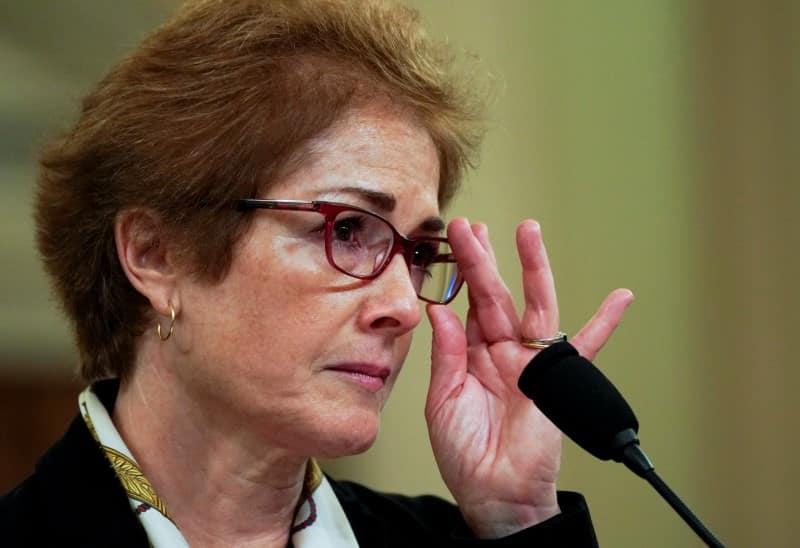 Marie Yovanovitch, the former U.S. Ambassador to Ukraine, is coming to Lt. Col. Alexander Vindman's defense after he announced his retirement from the U.S. military this week.
In an interview with The New Yorker, Yovanovitch expressed her disappointment with how Vindman was treated upon his retirement.
"Alex is a decorated combat veteran and has served his country well and honorably," Yovanovitch said.
She added, "Alex should have received the honor and thanks and recognition of the nation. He deserved better than this. Our country deserved better than this."
Vindman, a notable witness in President Donald Trump's impeachment trial, claimed his future will be "forever limited" as a result of his testimony, his lawyer said in a statement, as IJR previously reported.
Vindman testified that Trump's alleged move to pressure Ukrainian officials to investigate former Vice President Joe Biden (D) was improper.
Following his testimony, he was removed from his position as the National Security Council's (NSC) top Ukraine expert.
While he was removed from the NSC, he remained in the military.
Democratic lawmakers slammed Trump following Vindman's announcement of his retirement, as IJR previously reported.
House Speaker Nancy Pelosi (D-Calif.) said Vindman will be remembered as "an American patriot" and later fired back at Trump for his "shameful firing" of Vindman.
Rep. Adam Schiff (D-Calif.) joined Pelosi in her criticism of Trump, as he alleged Vindman's punishment was a result of "this amoral president," as well as the "GOP and Congress."
Schiff also wrote a letter to Vindman on Wednesday thanking him for his service to the nation.
Schiff was the lead impeachment manager in the Senate trial against Trump.
Sen. Tammy Duckworth (D-Ill.) also came forward in defense of Vindman by writing a statement about Defense Secretary Mark Esper, accusing him of his "failure to protect" Vindman from Trump.
She vowed to block over 1,000 military promotions until Esper confirmed he would not block the promotion of Vindman.