News
'Every Life Is on His Hands': Families of Service Members Express Frustration With Biden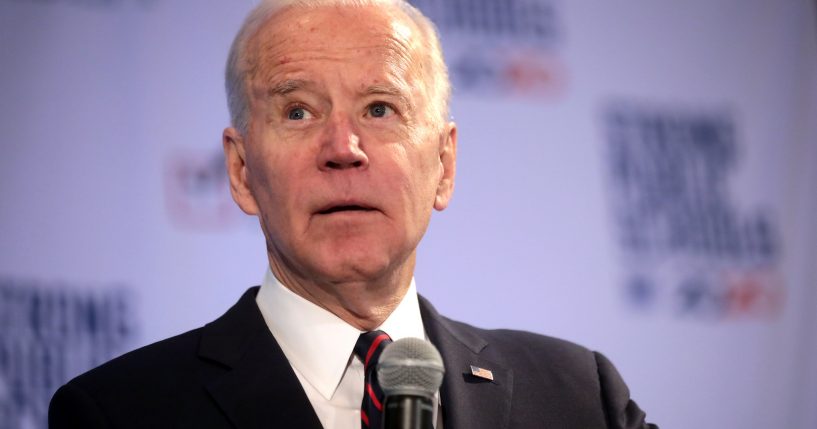 Families of the U.S. service members who lost their lives in an attack near an airport in Kabul, Afghanistan, voiced their disappointment with President Joe Biden.
In interviews with The Washington Post, families of the service members detailed their experience with the president.
The Post noted Mark Schmitz, the father of Marine Lance Corporal Jared Schmitz, did not want to hear about Biden's son Beau.
Advertisement - story continues below
Jared's parents took out a photo to show Biden. Mark Schmitz told the president, "Don't you ever forget that name. Don't you ever forget that face. Don't you ever forget the names of the other 12. And take some time to learn their stories."
Biden replied, "I do know their stories."
The family of Marine Corps Lance Cpl. Rylee McCollum also wrestled with whether they wanted to meet Biden, as the Post reports.
In the end, only his widow, Jiennah McCollum, went in to meet with Biden. According to one of the sisters, Roice McCollum, Jiennah thought Biden's words were "scripted and shallow."
Advertisement - story continues below
It lasted only a few minutes in "total disregard to the loss of our Marine — our brother, son, husband and father."
Mark Schmitz acknowledged "it had to be one of the hardest things he's ever had to do" but "you can't run up and hug someone as if you had nothing to do with it. It's not going to work that way when you're commander in chief."
He explained it "didn't seem that appropriate to spend that much time on his own son," adding, "I think it was all him trying to say he understands grief. But when you're the one responsible for ultimately the way things went down, you kind of feel like that person should own it a little bit more. Our son is now gone. Because of a direct decision or game plan — or lack thereof — that he put in place."
Roice McCollum told the Post, "My dad and I did not want to speak to him. You cannot kneel on our flag and pretend you care about our troops. You can't f*** up as bad as he did and say you're sorry."
She continued, "This did not need to happen, and every life is on his hands. The thousands of Afghans who will suffer and be tortured is a direct result of his incompetence."
Advertisement - story continues below
Mark Schmitz recalled growing irritated when Biden checked his watch. As families began to leave, one woman began screaming in Biden's direction.
"She said, 'I hope you burn in hell! That was my brother!'" Mark Schmitz explained.
Schmitz also appeared on Fox News Monday for an interview and praised his son for exemplifying "so much that any man could ever strive for and made me so proud to watch him undertake this endeavor of going into the Marine Corps."
Darin Hoover, father of Marine Staff Sgt. Taylor Hoover, also joined Mark Schmitz for the interview. He praised his son and other service members for defending the country.
Advertisement - story continues below
"They died with their brothers and their sisters right next to them doing exactly what they all wanted to do. And that is defending this country," Darin Hoover said. 
When asked why he chose not to meet with Biden, Darin Hoover replied, "We didn't want to deal with him. We didn't want him anywhere near us."
Truth and Accuracy
We are committed to truth and accuracy in all of our journalism. Read our editorial standards.
Comment Down Below
Conversation