News
'Family Feud' Contestant Accused of Killing Wife Made Unsettling Joke on the Show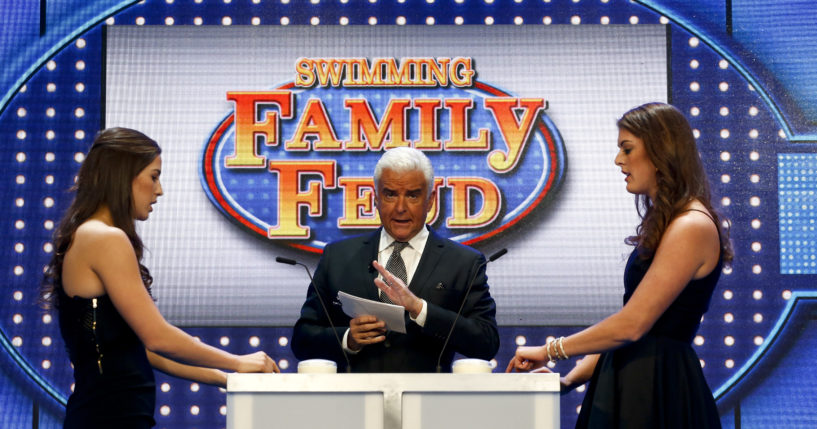 A "Family Feud" contestant accused of killing his wife made a joke on the show that could be considered unsettling.
Fox News reported Timothy Bliefnick, who police say shot and killed his wife, Becky Bliefnick, in her Illinois home made an appearance on an episode of the show in 2020.
"What's your biggest mistake you made at your wedding?," host Steve Harvey asked.
Advertisement - story continues below
He replied, "Honey, I love you, but, 'said I do.'"
Bliefnick added, "Not my mistake, not my mistake — I love my wife. I'm gonna get in trouble for that, aren't I?"
Fox News pointed out the episode was taped in the fall of 2019, citing the local ABC affiliate.
His attorney Casey Schnack suggested to the outlet that the joke was harmless.
Advertisement - story continues below
"It's a game show," she said. "A silly answer to a silly question on a silly show doesn't make one a murderer."
Earlier this week, a judge ordered Bliefnick be held without bail just one day after he was charged with the murder of his wife.
He was arrested by police on Monday morning on charges including murder and home invasion causing injury, per Fox News.
A spokesperson for Becky's family announced a GoFundMe campaign last week to give support for her three sons and a scholarship in her name.
"While we remain heartbroken, we are thankful to the Quincy Police Department and all who have worked tirelessly in service of justice for Becky," the family said in a statement, as Fox News reported.
Advertisement - story continues below
The statement continues, "While the arrest today provides a step towards closure, this journey is far from over and the investigation continues. We are thankful for your continued respect for our privacy as we navigate this next painful chapter. Our highest priority remains protecting and loving Becky's sons who were the lights of her life. As we continue mourning, we will love and care for them in the ways we know she would want."
Bobbie Taute-Howe, one of Rebecca Bliefnick's closest friends, commented on her death.
"I still think that I'm going to wake up tomorrow to a text message," she told Fox Carolina.
Taute-Howe added, "I feel like this was an act of anger and jealousy."
Advertisement - story continues below
Schnack also said it was not "surprising he was the No. 1 suspect or a suspect" given the circumstances of her death, as Fox Carolina reported.
"He knows that there are a lot of people out here that are fighting for him, that are thinking about him and have his best interests in mind, so he's trusting the process right now," the attorney explained.
Truth and Accuracy
We are committed to truth and accuracy in all of our journalism. Read our editorial standards.
Comment Down Below
Conversation