Michael Flynn Endorses Doug Collins in Georgia Senate Race: 'He Will Always Fight for What's Right'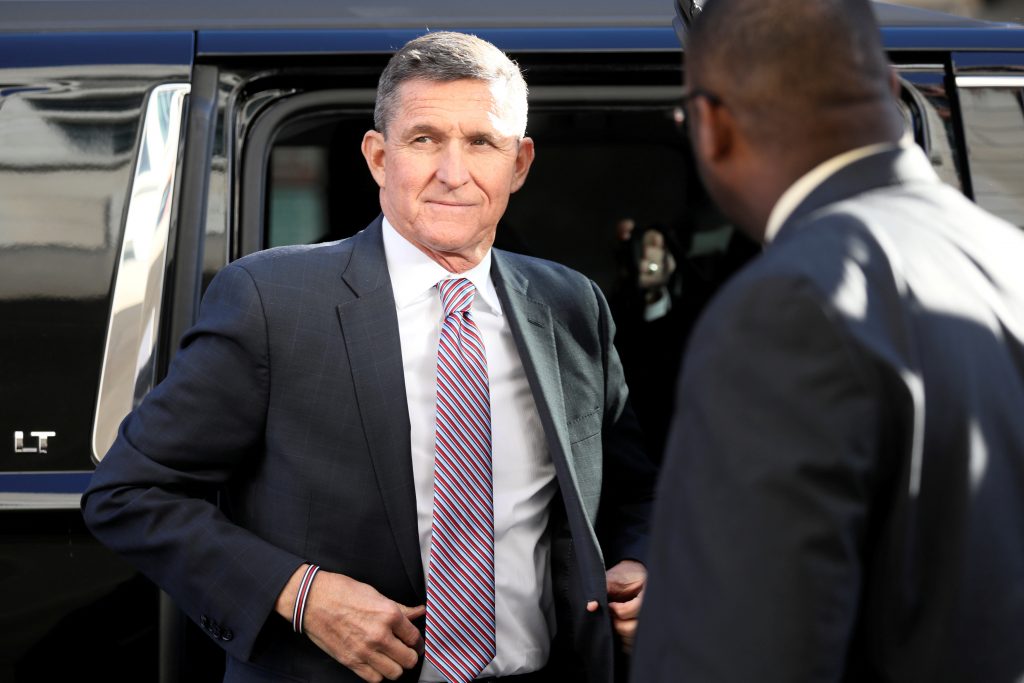 Former National Security Advisor Michael Flynn is getting involved in politics again.
Flynn told Fox News on Tuesday that Rep. Doug Collins (R-Ga.), who is running in a special election for a Senate seat in his home state, was "willing to stand" with him and President Donald Trump throughout the Russia investigation.
"America and the citizens of Georgia need the 'forged by fire' leadership of Doug Collins in the United States Senate," Flynn said, adding, "As the deep state attacked our very way of life, Doug Collins was willing to stand in the breach, shoulder to shoulder with our president, Donald J. Trump."
Flynn described Collins as "fearless" and someone who "tells it like it is, and always takes the path of truth against the vicious attacks and lies from the radical left." 
"America and Georgia need leaders and fighters in the Senate — not weak-kneed Republicans who bail when the going gets tough," he said. "That is among the many reasons I'm proud to endorse Doug Collins as the next U.S. Senator from the great state of Georgia."
Collins is running against Sen. Kelly Loeffler (R) and Democrat Raphael Warnock.
A recent Emerson poll found Collins tied with Warnock, with each garnering 27% support and Loeffler winning 20% of supporters.
Collins was the chairman of the House Judiciary Committee while Republicans were in the majority and was critical of the FBI and former Special Counsel Robert Mueller's Russian investigation.
Flynn briefly served as Trump's national security adviser in 2017. However, he was charged with making false statements to the FBI regarding phone calls with the then-Russian ambassador.
Flynn initially pled guilty but sought to withdraw his plea.
Earlier this year, the Justice Department moved to drop its prosecution of Flynn "after a considered review of all the facts and circumstances of this case, including newly discovered and disclosed information."