News
Former MSNBC Host Reportedly Made a Threat About 'Taking Down' the Network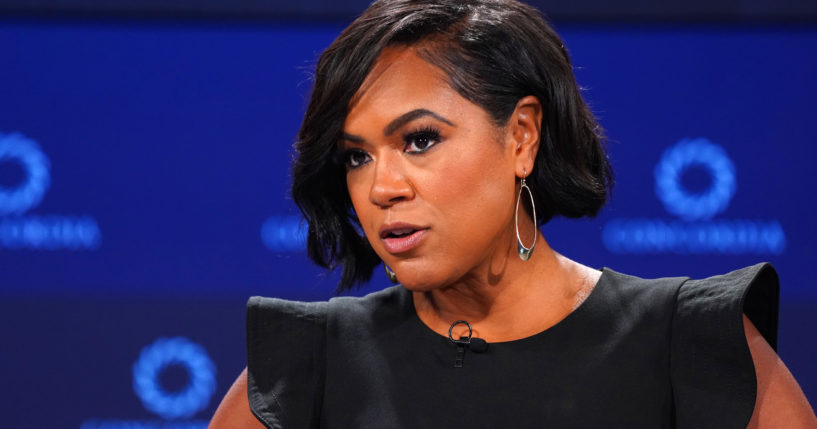 A former host for MSNBC made a threat about "taking down" the network after learning she was getting pushed out just before her departure.
According to The New York Post, MSNBC chose not to renew Tiffany Cross' contract earlier this month.
She then reportedly began phoning other journalists, media executives and social activists a "week before her ouster in a bid to rally support," according to a source with knowledge.
Advertisement - story continues below
"She made calls saying, 'I'm going out in a blaze and I'm taking down the network and going after Rashida,'" a source close to the situation told the outlet, paraphrasing the former host.
Rashida Jones currently serves as the network's president.
Sources told the Post executives at the network and Jones were not aware of the phone calls until they let go of Cross.
Insiders claim Cross was ousted partly over her tendency to make "vulgar" comments and her alleged habit of "name calling" on air.
Advertisement - story continues below
Additionally, the Post reported Cross has received criticism for racking up as much as $100,000 in expenses for stays at five-star hotels.
Earlier this month, Cross issued a statement on her Instagram account reacting to the network's decision not to renew her contract.
"I am disheartened to learn of MSNBC's decision to cancel The Cross Connection, at such a crucial time – four days before the midterm elections," Cross wrote.
Her post claimed the show was MSNBC's "highest rated weekend show."
Read her post below:
Advertisement - story continues below
🤎✊🏽✊🏼✊🏻✊🏿 pic.twitter.com/MuiC4xvgke

— @tiffanydcross (@TiffanyDCross) November 5, 2022
Cross made it clear her work is "not done," adding, "The attacks on me from other outlets and former hosts will never control my narrative."
Concluding her post, Cross thanked her community and fans.
"And thank you to the team who worked so hard each week. I will be forever grateful. See you soon!" Cross said.
Truth and Accuracy
We are committed to truth and accuracy in all of our journalism. Read our editorial standards.
Comment Down Below
Conversation