News
Former Treasury Secretary Casts Doubt on Biden's Economic 'Soft Landing' Comments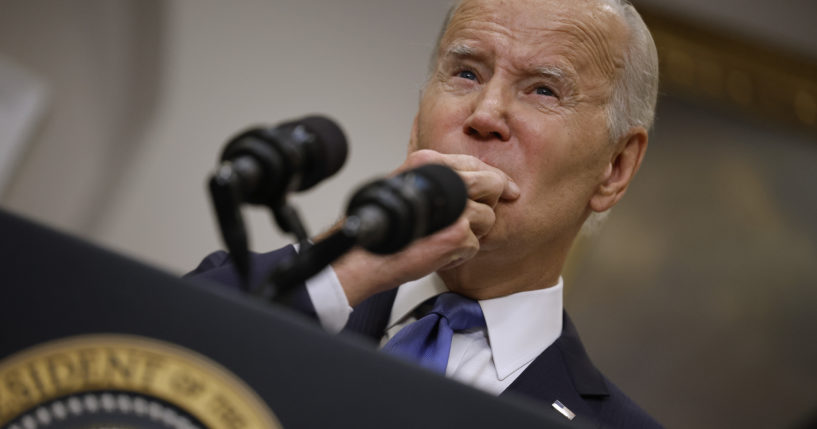 Former Treasury Secretary Larry Summers assessed President Joe Biden's comments about an economic soft landing.
During an interview with Summers, The Washington Post mentioned comments Biden made during a conversation with "60 Minutes."
When asked whether the economy would get worse before it gets better, Biden replied, "We hope we can have what they say a soft landing — a transition to a place where we don't lose the gains that I ran to make in the first place for middle-class folks."
Advertisement - story continues below
In case you missed it:
– Is the economy going to get worst before it gets better?

"No! I don't think so! We hope we can have, what they say, a soft landing." – Joe Biden pic.twitter.com/zkLILG7tpg

— Erik Hansén, CFTe (@Erik_Hansen_) September 19, 2022
The Post asked Summers, "Are you saying that's unlikely?"
He replied, "If by 'a soft landing' what is meant is that there will not be a recession or that unemployment will not go up — I think that's really quite unlikely."
Advertisement - story continues below
Summers explained, "In American economic history, declines of inflation from the 7 [percent] range to the 2 [percent] range without meaningful downturns [are] very rare. [But] I think the president was saying that he hoped we would not lose the fact that the economy is in many respects much stronger than it was when he was running for president [in 2020]."
He believes "we could have a quite-significant recession, and employment and GDP would [still] be considerably stronger than they were when the president was running."
Do you think a soft landing is "unlikely"?
Investopedia defines a recession as "a significant, widespread, and prolonged downturn in economic activity."
According to Investopedia, "A popular rule of thumb is that two consecutive quarters of decline in gross domestic product (GDP) constitute a recession. Recessions typically produce declines in economic output, consumer demand, and employment."
On Thursday, Fox News reported the U.S. economy shrank for the second consecutive quarter in the spring, citing the final estimate from the Bureau of Economic Analysis.
Advertisement - story continues below
Fed Chair Jerome Powell also commented on a soft landing while speaking to reporters.
"The chances of a soft landing are likely to diminish to the extent that policy needs to be more restrictive or restrictive for longer," Powell said.
He added, "Nonetheless, we're committed to getting inflation back down to 2%. We think a failure to restore price stability would mean far greater pain."
Truth and Accuracy
We are committed to truth and accuracy in all of our journalism. Read our editorial standards.
Comment Down Below
Conversation