News
Fox News Says Jesse Watters' Comment About Fauci Was Taken 'Completely Out of Context'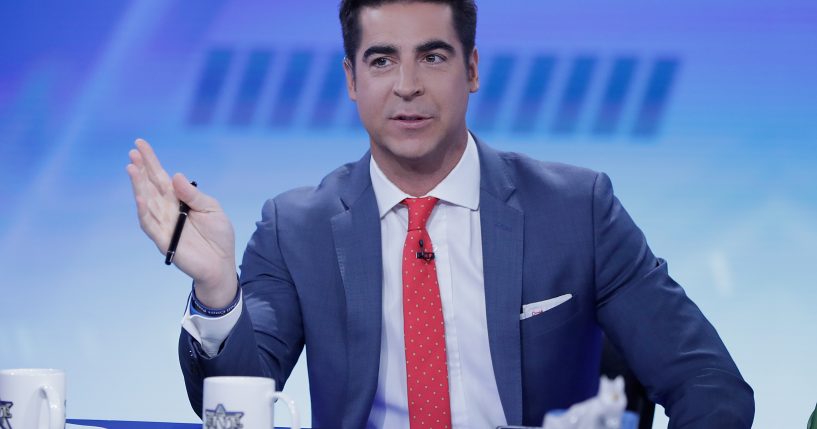 Fox News is defending Jesse Watters after Dr. Anthony Fauci said the network should fire him.
The outlet addressed comments made by Watters about Fauci during a TPUSA event, saying, "Based on watching the full clip and reading the entire transcript, it's more than clear that Jesse Watters was using a metaphor for asking hard-hitting questions to Dr. Fauci about gain-of-function research and his words have been twisted completely out of context."
During the event, Watters said, "Now you go in for the kill shot. The kill shot with an ambush is deadly because he doesn't see it coming."
Advertisement - story continues below
The Fox News host suggested people should question Fauci about allegations that the National Institutes of Health (NIH) funded "risky research at a sloppy Chinese lab."
He also suggested they ask, "You know why people don't trust you, don't you?"
Watters added, "Boom, he is dead! He is dead! He's done! You do that in 30 seconds. It's all you need."
The incendiary, dangerous, violent rhetoric against Dr. Fauci continues at AmericaFest. Fox News host Jesse Watters tells them how to go after him to harass him in public: "Now you go in with the kill shot – deadly. Because, with an ambush, he doesn't see it coming." pic.twitter.com/V34YZwDdPD

— Ron Filipkowski (@RonFilipkowski) December 20, 2021
Advertisement - story continues below
During an appearance on CNN on Tuesday, Fauci commented on the remarks, as IJR reported.
"That's horrible. I mean, that just is such a reflection of the craziness that goes on in society. The only thing that I have ever done throughout these two years is to encourage people to practice good public health practices, to get vaccinated, to be careful in public settings, to wear a mask," Fauci explained.
He continued, "And for that, you have some guy out there saying that people should be giving me a kill shot, to ambush me. I mean, what kind of craziness is there in society these days? That's awful that he said that. He's gonna go, very likely, unaccountable. I mean, whatever network he's on is not going to do anything for him."
Truth and Accuracy
We are committed to truth and accuracy in all of our journalism. Read our editorial standards.
Comment Down Below
Conversation