News
Fox News Reporter Reveals Biden Called Him After POTUS Was Caught On Hot Mic Cursing About Him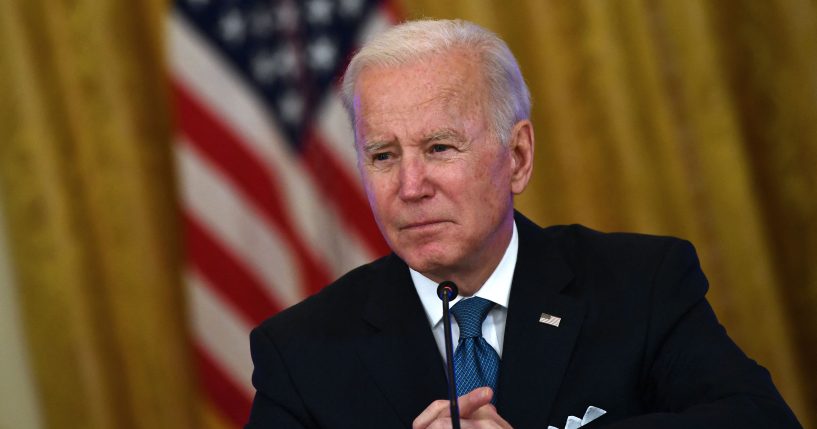 Fox News' Peter Doocy says he received a call from President Joe Biden after he was caught cursing about the reporter.
Doocy told Sean Hannity, "After years of clips of the president and I kind of mixing it up on the campaign trail and during the transition and here at the White House, within about an hour of that exchange, he called my cellphone and he said, 'It's nothing personal pal.'"
He continued, "I made sure to tell him that I'm always going to try something different than what everybody else is asking and he said, 'You've got to.'"
Advertisement - story continues below
When asked if Biden apologized, Doocy said, "He cleared the air and I appreciated it. We had a nice call."
He added, "I don't need anybody to apologize to me. He can call me whatever he wants as long as it gets him talking."
Watch his comments below:
'NOTHING PERSONAL, PAL': @pdoocy explains taking phone call from president after curse out. pic.twitter.com/W447ChX4NX

— Fox News (@FoxNews) January 25, 2022
Advertisement - story continues below
Biden was caught cursing at Doocy after he asked the president, "Will you take questions on inflation? Do you think inflation is a political liability in the midterms?"
Biden responded sarcastically, "It's a great asset," adding, "What a stupid son of a b****."
In case you missed it:
President Biden appears to call Fox News' Peter Doocy a "stupid son of a bitch," mocking his question about inflation. pic.twitter.com/mZcp0f2Jyl

— The Recount (@therecount) January 24, 2022
The president's remarks come less than a week after he fired back at another reporter for questioning him about his statement on opponents of his voting rights agenda.
Advertisement - story continues below
Philip Wegmann, a reporter for RealClearNews, asked Biden, "You campaigned, and you ran on a return to civility. And I know that you dispute the characterization that you called folks who would oppose those voting bills as being Bull Connor or George Wallace. But you said that there would be sort of in the same camp?"
He replied, "No, I didn't say that. Look what I said. Go back and read what I said and tell me if you think I called anyone who voted on the side of the position taken by Bull Connor that they were Bull Connor? And that is an interesting reading of English. Yeah, I assume you got it in the journals because you like to write."
Truth and Accuracy
We are committed to truth and accuracy in all of our journalism. Read our editorial standards.
Comment Down Below
Conversation