George Floyd's Brother Urges Americans to 'Carry on the Fight for Justice,' Cites Late Rep. John Lewis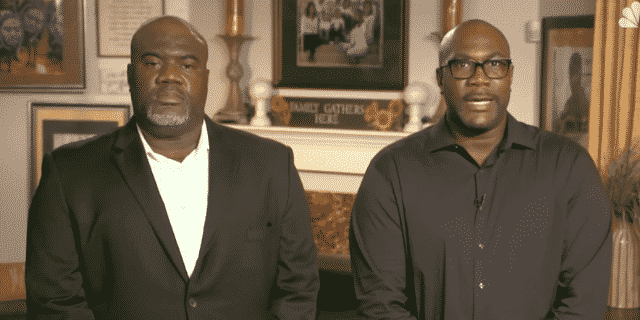 Several prominent figures made an appearance during the start of the 2020 Democratic National Convention, and among those was the brother of George Floyd.
Floyd, an unarmed Black man who died at the hands of a Minneapolis police officer, became a well-known name across the country following his death. A video went viral of Floyd with his neck knelt on by a police officer's knee for almost 9 minutes. Floyd could be heard saying he could not breathe.
This, among several other deaths of Black Americans, sparked anger across the U.S. as people protested police brutality and racial inequality.
And, during Monday night's convention, Floyd's brother Philonise Floyd delivered remarks, saying, "George had a giving spirit, a spirit that has shown up on streets around our nation and around the world."
"George should be alive today," he added.
He then said, "Breonna Taylor should be alive today. Ahmaud Arbery should be alive today. Eric Garner should be alive today. Stephon Clark, Atatiana Jefferson, Sandra Bland — they should all be alive today."
"So it's up to us to carry on the fight for justice," he continued. "Our actions will be their legacies."
He then cited late Rep. John Lewis (D-Ga.), who said to get into "good trouble."
"For the names we do not know, the faces we will never see, those who can't mourn, because their murders didn't go viral, please join me in a moment of silence to honor George and the many other souls we lost to hate and injustice."
"When this moment ends, let's make sure we never stop saying their names," Philonise Floyd said before taking a moment of silence.
See his remarks below:
Among the speakers headlining the convention included former First Lady Michelle Obama, who said during her speech, "When the horrors of systemic racism shook our country and our consciences, millions of Americans of every age, every background rose up to march for each other, crying out for justice and progress."
"This is who we still are: compassionate, resilient, decent people whose fortunes are bound up with one another," she added.