Georgia's Lt. Governor: Trump's Loss Was 'Death by a Thousand Cuts,' Not 'the Largest Conspiracy' in History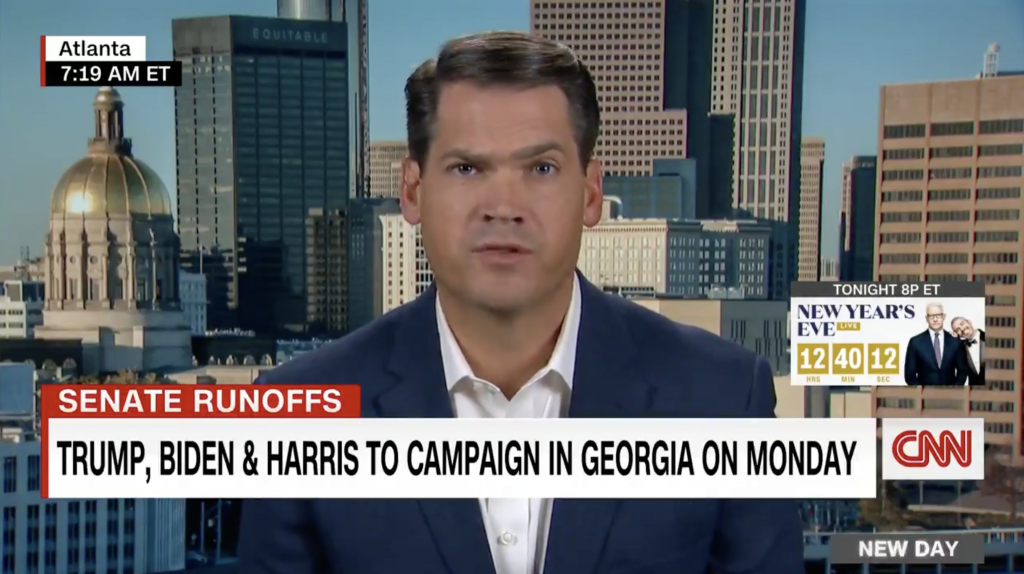 Georgia's Lt. Gov. Geoff Duncan (R) says President Donald Trump's behavior turned off voters and handed the election to President-elect Joe Biden — not a massive conspiracy to swing the election.
During an appearance on CNN's "New Day" on Thursday, Duncan said there is a simple explanation for why Trump lost the election, and it does not include a massive conspiracy to swing the election.
"You know, this loss is a whole lot simpler to explain than trying to piece together the largest conspiracy in the history of the world," Duncan said. "This is death by a thousand cuts. This is, a number of people woke up after the first debate and just couldn't stomach, you know, making that decision."
He continued, "Folks in Arizona woke up and just couldn't stand him picking John McCain. Folks in Georgia woke up and just couldn't understand or make the math work for why the president would pick on a governor that's going to work for them every single day."
"Look, we've only got four years as Republicans to convince… up to 7 million more people voted for Joe Biden than Donald Trump in this last election. We've only got four years to figure out how to get them back on our team," he added.
Watch the video below:
Georgia Lt. Gov. Geoff Duncan says President Trump's continued denial that he lost the presidential election is hurting GOP candidates in the state runoffs.

Challenges to the results are "side-shows," he says. https://t.co/YlssiuFRLx pic.twitter.com/FZt9vUtDeG

— New Day (@NewDay) December 31, 2020
Duncan has been outspoken about the president's attacks on Georgia's elected Republican officials and claims of widespread voter fraud in the state.
On Wednesday, Duncan slammed efforts by Trump's allies to overturn the results of the election. During an appearance on Fox News, he said, "These folks that are trying to figure out ways to flip the election with misinformation is not democracy, it's not American, I don't support it. And I certainly encourage everybody listening here not to support any sort of misinformation campaign to just flip an election."
Trump has lashed out at Georgia Gov. Brian Kemp and called on him to resign on Wednesday, as IJR reported. In a tweet, he said, "[Brian Kemp] should resign from office. He is an obstructionist who refuses to admit that we won Georgia, BIG! Also won the other Swing States."
He also previously said he was "ashamed" to have endorsed Kemp in 2018.
Kemp brushed off Trump's attacks and urged Georgia voters to support the state's two Republican incumbent senators in next week's runoff election, which will determine the balance of power in the Senate.