News
GOP Governor Vetoes Bill Banning Transgender Athletes From Women's Sports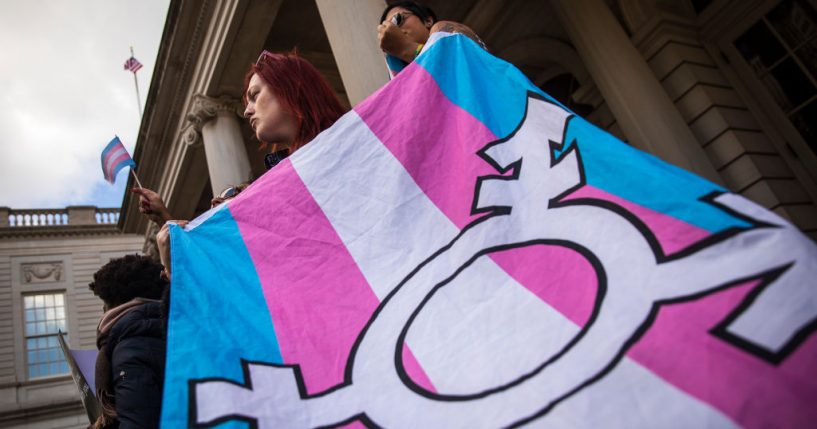 With controversy around transgender athletes competing in women's sports fresh in the headlines, a Republican governor is refusing to sign a bill that would ban their participation.
In a lengthy letter on Tuesday, Utah Gov. Spencer Cox (R) revealed that he will veto a bill that would ban transgender athletes from competing in women's sports.
"I believe in fairness and protecting the integrity of women's sports. I know both of you are committed to these same ideals and that we have worked very hard together to resolve the many issues surrounding transgender student participation in sports," Cox wrote.
Advertisement - story continues below
He continued, "Unfortunately, HB11 has several fundamental flaws and should be reconsidered. Because the bill was substantially changed in the  final hours of the legislative session with no public input and in a way that will likely bankrupt  the Utah High School Athletic Association and result in millions of dollars in legal fees for local school districts with no state protection, and for several other reasons below, I have chosen to  veto this bill."
Read the statement below:
I know most won't read past a headline but please read my veto letter—especially if you disagree with me. The veto will be overridden on Friday and then we will have a special session to fix a few things. Trans sports is a terribly difficult issue. Please be kind to everyone. 1/ pic.twitter.com/5991MF2xqa

— Spencer Cox (@SpencerJCox) March 22, 2022
He went on to provide a lengthy explanation of the issues he found in the crafting of the bill.
Advertisement - story continues below
Cox referenced transgender swimmer Lia Thomas' first place finish in an NCAA championship event last week, which he called "terrible for women's sports" and sets an "egregious example."
"There are natural advantages that come from our birth sex, which is the very reason that we have men's and women's sports in the first place. Setting records and taking scholarships away from biological gendered women should give everyone pause," Cox wrote.
Do you think he made the right decision?
He also argued the issue "turns allies and reasonable people into opponents" and said that he does not believe allowing transgender athletes to compete in women's sports is "compelled by the Constitution."
Additionally, Cox pointed out that the bill would not have prevented Thomas' victory because it does not apply to college athletes.
He suggested there is a "broad misunderstanding around the current rules regarding transgender participation in sports."
Advertisement - story continues below
"There seems to be a belief that any biologically-born male could simply say he was transgender and begin participating in women's sports. This is incorrect. For many years now, the UHSAA has had in place a rule that only allows male-to-female transgender participation in women's sports after a full year of difficult transition hormone therapy and in consultation with a health care professional," the governor explained.
Finally, he laid out some statistics about the number of transgender high school student athletes in Utah. According to Cox, there are 75,000 high school students participating in sports and just four transgender students, with only one participating in a women's sport.
"Four kids and only one of them playing girls sports. That's what all of this is about. Four kids who aren't dominating or winning trophies or taking scholarships. Four kids who are just trying to find some friends and feel like they are a part of something. Four kids trying to get through each day. Rarely has so much fear and anger been directed at so few," he wrote.
Finally, Cox said, "I recognize the political realities of my decision. Politically, it would be much easier and better for me to simply sign the bill. I have always tried to do what I feel is the right thing regardless of  the consequences. Sometimes I don't get it right, and I do not fault those who disagree with me.  But even if you disagree with me, I hope this letter helps you understand the reasons for my decision."
Truth and Accuracy
We are committed to truth and accuracy in all of our journalism. Read our editorial standards.
Comment Down Below
Conversation