News
GOP Lawmakers Introduce Legislation Seeking to Investigate the Afghanistan Withdrawal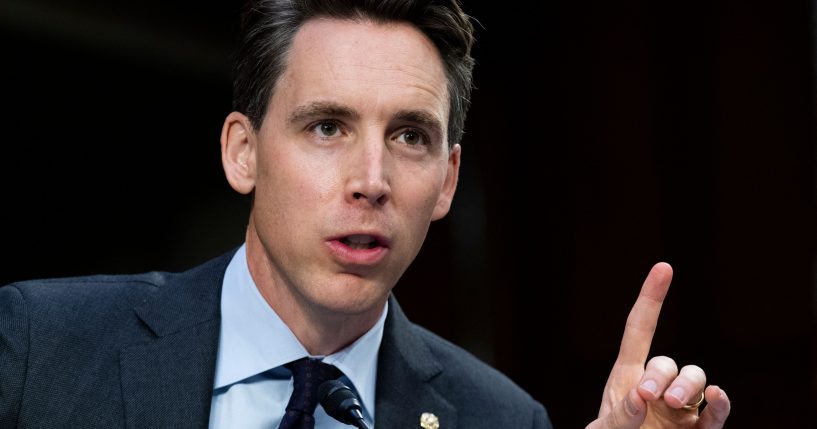 A group of Republican senators introduced legislation to establish a bipartisan select committee to investigate the Biden administration's handling of the withdrawal from Afghanistan.
According to the bill, the committee would consist of 12 members from both the House and the Senate. Sens. Rick Scott (R-Fla.) and Josh Hawley (R-Mo.) were joined by Sens. Kevin Cramer (R-ND),  Thom Tillis (R-NC), Joni Ernst (R-Iowa), Steve Daines (R-MT), and Mike Braun (R-Ind.) in sponsoring the legislation.
"Last month, President Biden's misguided and dangerous decisions in his botched withdrawal of U.S. forces from Afghanistan led to the United States most stunning, unforced and humiliating defeat in decades," Scott said in a statement.
Advertisement - story continues below
He noted "13 U.S. service members were lost, billions of dollars of U.S. military equipment was left for the Taliban, hundreds of American citizens were stranded behind enemy lines and Afghanistan has been returned to the Taliban and now rests in the hands of the same terrorist-coddling extremists who ruled it on September 11, 2001."
Hawley added, "The Biden Administration has purposefully obscured the facts around their botched Afghanistan withdrawal that killed 13 American service members and left hundreds of Americans stranded behind enemy lines."
He argued, "The American people deserve answers and the Biden administration seems determined to prevent us from getting them. We need a select committee investigation and public hearings to get to the bottom of this debacle and hold officials accountable."
Hawley has previously expressed his frustration with the Biden administration over the Afghanistan debacle.
Advertisement - story continues below
"We need an investigation right now into what happened here with this evacuation and with this drawdown. We need a Select Committee. We need hearings held in public to get to the bottom of this decision," Hawley said during the Senate Armed Services Committee hearing last week.
He suggested the Biden administration "has proved they have no interest in actually getting us the facts. They have misled us at every turn."
Truth and Accuracy
We are committed to truth and accuracy in all of our journalism. Read our editorial standards.
Comment Down Below
Conversation