News
GOP Sen. Kennedy on What Biden 'Would Be Better Off Selling' on Late Night TV Than Being POTUS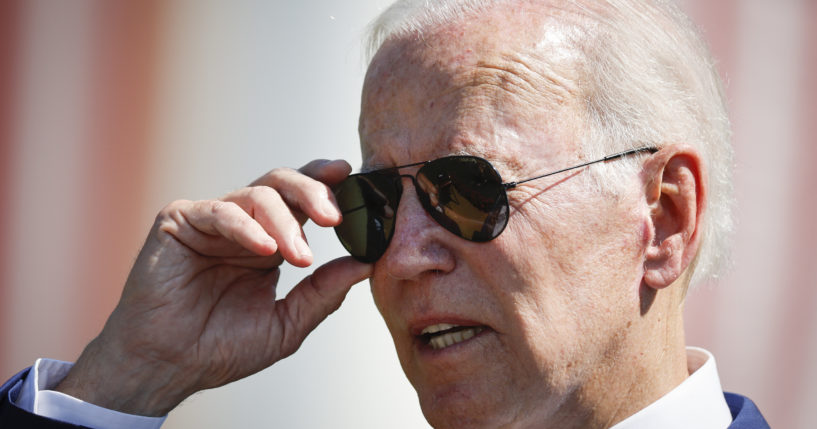 Sen. John Kennedy (R-La.) suggested President Joe Biden's time in office has been "cringeworthy."
During an appearance on Monday's Jesse Watters Primetime, the host noted, "The liberals are bailing on Joe Biden in 2024."
He asked Kennedy, "Why so?"
Advertisement - story continues below
Kennedy replied, "Some politicians in Washington, D.C – not all of them, but some – care more about their problems than yours."
He continued, "And the thing they want most in the world is to be reelected. Certain members of President Biden's own party are running from him because they think President Biden will hurt their re-election."
According to Kennedy, Biden has "stepped on every rake in the yard. I don't mean to be unfair, but it's been cringeworthy."
He added, "He has mismanaged Congress, mismanaged Covid, mismanaged crime, mismanaged the border, mismanaged the Afghanistan, mismanaged the economy, mismanaged inflation, and forfeited America's energy Independence."
Advertisement - story continues below
Still, Kennedy acknowledged the president believes he is doing a "swell job."
The senator explained, "I don't think most Americans are persuaded. I don't think the American people hate President Biden. I certainly don't. But I think a majority of the voters in our country at this juncture think he would be better off selling catheters on late night TV than serving as president of the United States. And those are just the facts."
Do you agree with Kennedy?
Check out Kennedy's comments below:
Some Democrats have been hesitant to comment on whether Biden should run again in 2024.
Advertisement - story continues below
Sen. Joe Manchin (D-W.Va.) refused to say whether he would support Biden during an interview with ABC News.
"I'm not going, I'm not getting into 2022 or 2024," Manchin said.
He added, "Whoever is my president, that's my president. And Joe Biden is my president right now."
Rep. Cori Bush (D-Mo.) said she did not want to answer that question, adding, "I mean, he's the president, and he has the right to run for a second term, absolutely, but I don't want to, I'd rather you not do that, ask that question."
Advertisement - story continues below
A New York Times/Siena College Research Institute poll from July found most Democrats do not want to see Biden run again.
Truth and Accuracy
We are committed to truth and accuracy in all of our journalism. Read our editorial standards.
Comment Down Below
Conversation