News
GOP Senator Favors Cognition Tests for Leaders Who Are Aging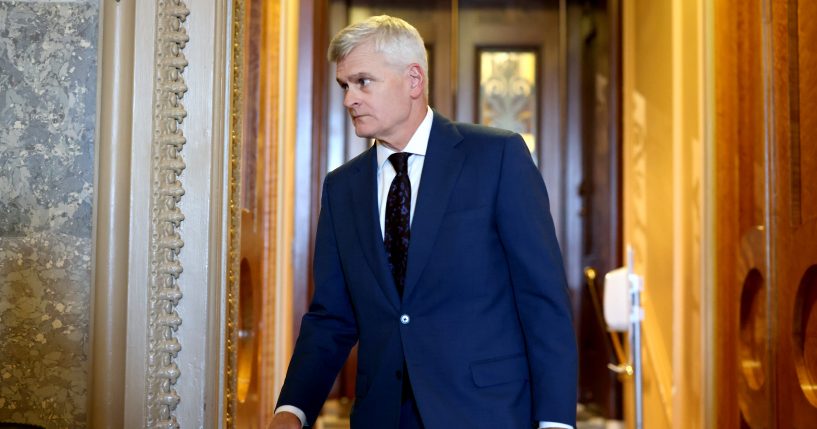 Sen. Bill Cassidy (R-La.) suggested it is reasonable for aging leaders across all three branches of government to take a cognition test annually.
During an interview with "Axios on HBO," the physician told the outlet "rapid decline" begins when an individual is in their 80s.
"It's usually noticeable. So anybody in a position of responsibility who may potentially be on that slope, that is of concern. And I'm saying this as a doctor," Cassidy explained.
Advertisement - story continues below
He added, "I'm told that there have been senators in the past who, at the end of their Senate terms were senile."
Cassidy said he is "told that was true of senators of both parties."
According to Cassidy, it would be reasonable for Supreme Court justices, members of Congress, and leaders within the executive branch to establish cognitive sharpness through an annual evaluation, as Axios reports.
"We each have a sacred responsibility to the people of the United States," Cassidy said. "It is not about me. It is about my ability to serve the people."
Advertisement - story continues below
When asked if he is in favor of this kind of test for leaders, he replied, "Of course."
President Joe Biden's mental state recently came into question as House Republicans urged him to take a cognitive test.
Should aging leaders be required to take a cognition test?
In June, the Republicans and a former White House doctor wrote in their letter to the president, "We believe that, regardless of gender, age, or political party, all presidents should follow the precedent set by former President Trump to document and demonstrate sound mental abilities."
The former president took aim at Biden's mental capacity during his 2020 campaign. Trump said during a Fox News interview in the fall of 2020, "Biden is shot."
He continued, "I'm telling you he's shot. There's something going on."
Advertisement - story continues below
Trump also said in the days leading up to the first debate that Biden "doesn't have a clue. He doesn't know where the hell he is," adding, "This guy doesn't know he's alive."
In August of 2020, a reporter asked Biden if he had taken a cognitive test.
Biden fired back, "No, I haven't taken a test. Why the hell would I take a test? Come on, man."
He added, "That's like saying to you, before you got on this program if you had taken a test were you taking cocaine or not. What do you think, huh? Are you a junkie?"
Truth and Accuracy
We are committed to truth and accuracy in all of our journalism. Read our editorial standards.
Comment Down Below
Conversation