News
GOP Senator Announces They Will Vote for Biden's SCOTUS Nominee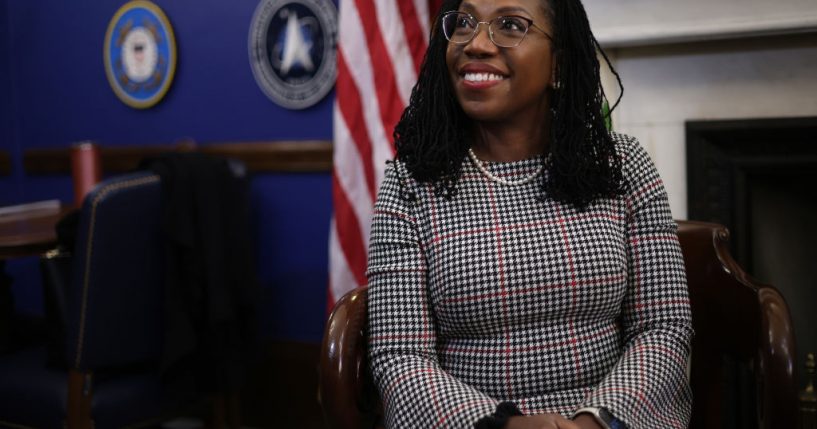 President Joe Biden's nominee to the Supreme Court will receive at least one Republican vote for her confirmation.
On Wednesday morning, Sen. Susan Collins (R-Maine) revealed that she will support Judge Ketanji Brown Jackson's confirmation.
"After reviewing Judge Ketanji Brown Jackson's extensive record, watching much of her hearing testimony, and meeting with her twice in person, I have concluded that she possesses the experience, qualifications, and integrity to serve as an Associate Justice on the Supreme Court," she said in a statement.
Advertisement - story continues below
She added, "I will, therefore, vote to confirm her to this position."
Collins first told The New York Times she plans to vote for Jackson's confirmation.
The Republican senator's decision to support Jackson's confirmation comes after the two met on Tuesday to discuss concerns that arose for Collins during the confirmation hearings.
She told the Times that after the meeting, she was confident Jackson would not be "bending the law to meet a personal preference."
Advertisement - story continues below
"In recent years, senators on both sides of the aisle have gotten away from what I perceive to be the appropriate process for evaluating judicial nominees," Collins told the paper.
She added, "In my view, the role under the Constitution assigned to the Senate is to look at the credentials, experience, and qualifications of the nominee. It is not to assess whether a nominee reflects the individual ideology of a senator or would vote exactly as an individual senator would want."
Do you think Republicans should support Jackson's nomination?
If all 50 Democratic senators vote for Jackson's confirmation, with Collins' vote, they would be able to confirm Jackson without having Vice President Kamala Harris cast the tie-breaking vote.
Her confirmation would not alter the balance of the court, which has a 6-3 conservative majority.
Jackson was nominated by Biden to fill Justice Stephen Breyer's seat on the Supreme Court after he retires later this year.
Advertisement - story continues below
The president vowed in January to nominate the first Black woman to the court and said the nominee will be "someone with extraordinary qualifications, character, experience, and integrity."
Truth and Accuracy
We are committed to truth and accuracy in all of our journalism. Read our editorial standards.
Comment Down Below
Conversation