News
GOP Senators Call for Hearing on Nursing Home Deaths in States With Democratic Governors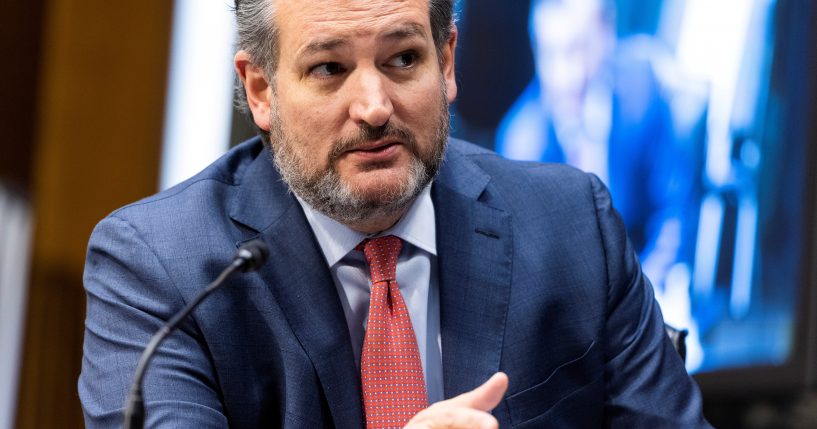 Republican members of the Senate Judiciary Committee are urging the chairman and Senate Majority Whip Dick Durbin (D-Ill.) to hold a hearing into whether governors of blue states "violated the civil rights of seniors by sending individuals with COVID-19 to nursing home facilities."
Sen. Ted Cruz (R-Texas) penned a letter to Durbin along with Sens. Chuck Grassley (R-Iowa), Lindsey Graham (R-S.C.), John Cornyn (R-Texas), Mike Lee (R-Utah), Ben Sasse (R-Neb.), Josh Hawley (R-Mo.), Tom Cotton (R-Ark.), John Kennedy (R-La.), Thom Tillis (R-N.C.), and Marsha Blackburn (R-Tenn.).
The senators argued, "Congressional oversight is needed to ensure the protection of seniors' civil rights." They said it is also needed "to seek justice for seniors in long-term care facilities who lost their lives to COVID-19, given the Department of Justice's Civil Rights Division's recent announcement that it will not 'open a CRIPA [Civil Rights of Institutionalized Persons Act] investigation of any public nursing facility within New York, Pennsylvania, or Michigan at this time.'"
Advertisement - story continues below
The lawmakers told Durbin the "decision not to pursue potential civil rights violations in states with high-profile Democrat governors raises serious concerns that the Biden administration is acting based on politics, not the law."
They suggested there is an "ample basis to investigate the nursing home response in New York, Pennsylvania, Michigan, and New Jersey" and accused the states of pressuring "nursing homes to accept patients with active COVID-19 infections who were being discharged from hospitals at the height of the pandemic."
The senators turned their attention to New York Gov. Andrew Cuomo (D), claiming he along with his senior staff "engaged in a cover-up to minimize the death toll in these facilities."
The letter goes on, "We need to understand what happened and the extent to which these states violated federal law."
Advertisement - story continues below
Cruz and his colleagues mentioned their call for a hearing in February, explaining, "Our purpose was to promote transparency for the American people on this issue and to determine whether 'the Department of Justice has all the tools and funding that it needs to investigate and prosecute to the extent necessary this tragedy.'"
They added, "Now, with the Department's decision not to open a CRIPA investigation, a hearing is needed for those same reasons, as well as to ensure that the Department is acting impartially and in accordance with the law."
Concluding their letter, the senators said, "Grieving families deserve more than silence from this Committee: they deserve answers and
accountability."
Truth and Accuracy
We are committed to truth and accuracy in all of our journalism. Read our editorial standards.
Comment Down Below
Conversation