News
GOP Rep Who Voted To Impeach Trump Announces He Will Not Run Again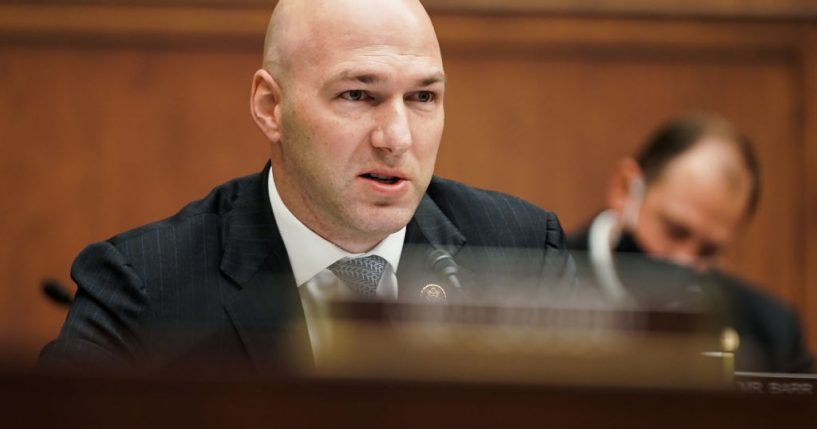 One of the 10 House Republicans who voted to impeach former President Donald Trump says he will not run for reelection in 2022.
In a statement on Thursday, Rep. Anthony Gonzalez (R-Ohio) said, "Since entering politics, I have always said that I will do this job for as long as the voters will have me and it still works for my family. As Elizabeth and I consider the realities of continuing in public service while juggling the increasing responsibilities of being parents to our two beautiful children, it is clear that the best path for our family is not to seek reelection next fall."
"While my desire to build a fuller family life is at the heart of my decision, it is also true that the current state of our politics, especially many of the toxic dynamics inside our own party, is a significant factor in my decision," he continued.
Advertisement - story continues below
Gonzalez added, "It has been the honor of a lifetime to serve as your Member of Congress, and I will treasure the remaining months that I have left in office. Looking critically at our record these past few years, I take great pride in the wins that our office achieved. I have always viewed this job as having two critical components: legislation and constituent services. On both, I would put our record up against any other in the country."
Read the statement below:
See my full statement below regarding my decision not to seek re-election. pic.twitter.com/vsggxjD1FI

— Rep. Anthony Gonzalez (@RepAGonzalez) September 17, 2021
Gonzalez was one of 10 House Republicans who broke with the party to vote to impeach Trump on the charge of incitement of insurrection after the Jan. 6 riot at the U.S. Capitol.
Advertisement - story continues below
Trump was acquitted in the Senate after Democrats failed to win over enough Republican senators to reach the 60 vote threshold for conviction.
Since the impeachment vote, Trump has taken aim at the Republicans who broke with the party. During a speech at the Conservative Political Action Conference in February, the former president urged voters to get "rid of 'em all."
In June, he held a rally in Ohio in support of House candidate Max Miller who is running for Gonzalez's seat.
On Sept. 9, Trump endorsed a primary challenger for Rep. Liz Cheney (R-Wyo.), who also voted in favor of impeachment. He called the Wyoming Congresswoman "the Democrats [sic] number one provider of sound bites."
Truth and Accuracy
We are committed to truth and accuracy in all of our journalism. Read our editorial standards.
Comment Down Below
Conversation