News
Government Watchdog Accuses HHS of Ignoring Recommendations to Improve Response to Pandemic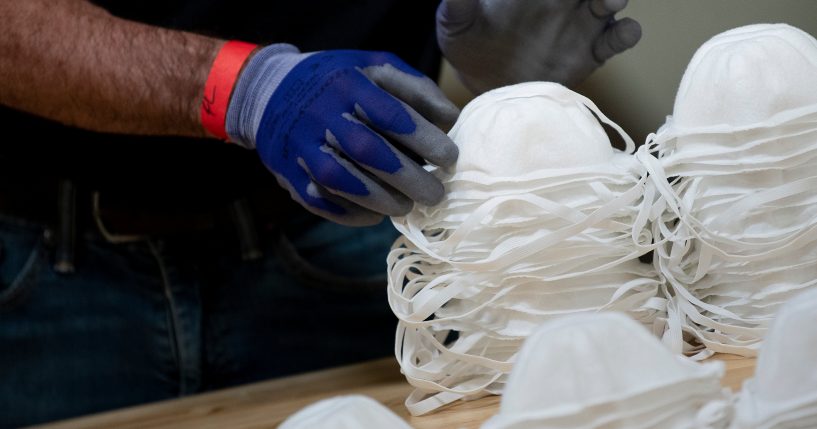 A government watchdog suggested if the Department of Health and Human Services (HHS) fails to address "deficiencies" in its response to the COVID-19 pandemic, it will affect the country's ability to respond to "future threats."
The Washington Post reported that the Government Accountability Office found "persistent deficiencies" in how the agency has responded to the pandemic along with previous public health emergencies.
The GAO said in its report, "The department's response to the COVID-19 pandemic has highlighted long-standing concerns we have raised about its ability to execute its role leading federal public health and medical preparedness for, and response to, such public health emergencies."
Advertisement - story continues below
According to the Post, the GAO said it recommended that the department develop a strategy for testing given the shortages of tests.
Still, "To date, HHS has not provided this document," investigators reported.
The GAO also warned the department is at "high risk" of failing to manage a future crisis. The Post noted the warning is "intended to highlight the need for improvements before another crisis spurred by a pathogen, extreme weather or an attack."
The watchdog explained, "If left unaddressed, these deficiencies will continue to hamper the nation's ability to be prepared for, and effectively respond to, future threats."
Advertisement - story continues below
HHS spokesperson Sarah Lovenheim responded in a statement, saying, "We share GAO's focus and urgency in battling this once-in-a-century pandemic and desire to ensure we never again face a pandemic of this magnitude."
Additionally, the watchdog accused the department of ignoring recent recommendations. The department was warned that it needed to better manage the Strategic National Stockpile.
The watchdog said, "As of January 2022, HHS has not developed a formal process for engaging with key stakeholders on a supply strategy for pandemic preparedness."
During a press conference earlier this month, President Joe Biden acknowledged the country should have done more COVID-19 testing sooner.
"Look, we're also increasing testing. Should we have done more testing earlier? Yes. But we're doing more now," he said. "We've gone from zero at-home tests a year ago to 375 million tests on the market in just this month."
Truth and Accuracy
We are committed to truth and accuracy in all of our journalism. Read our editorial standards.
Comment Down Below
Conversation