Graham Explains Why He Is 'More Worried About 2022' Than He Has 'Ever Been'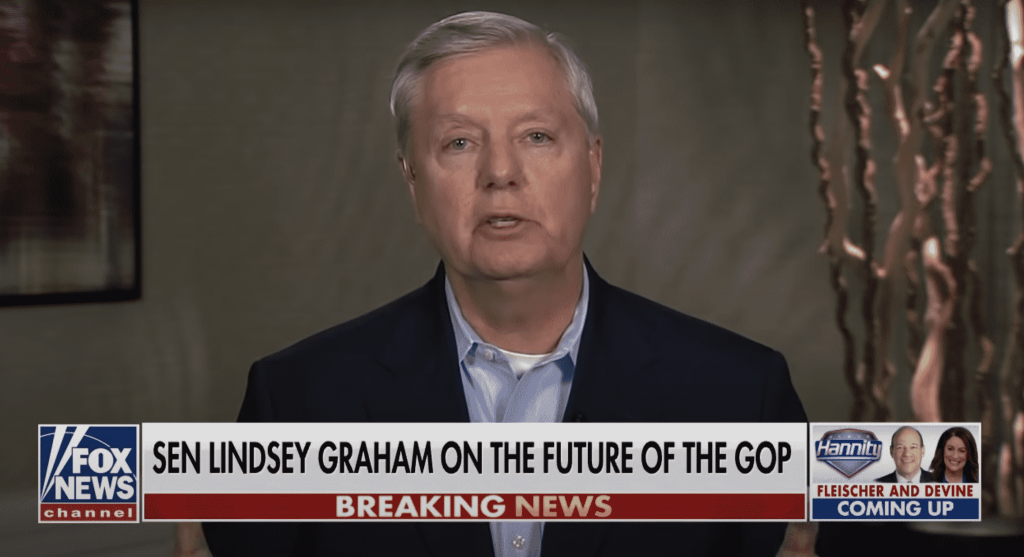 Sen. Lindsey Graham (R-S.C.) is concerned the feud between former President Donald Trump and Senate Minority Leader Mitch McConnell (R-Ky.) will affect the future of the Republican Party.
"I'm more worried about 2022 than I've ever been. I don't want to eat our own," Graham said during an appearance on Fox News Tuesday night.
"President Trump is the most consequential Republican in the party. If Mitch McConnell doesn't understand that, he's missing a lot."
He continued, "My beef is not with Mitch McConnell because he has the same policy views as I do. My beef is we need to knock this off. Kevin McCarthy is the leader of the House Republicans. He has taken a different approach to President Trump. I would advise Senator McConnell to do that."
Graham said in a message to Trump he is the "hope of the future of conservatism" but they need to "make some changes" in order to gain control of the White House and Congress.
Watch his interview below:
Graham argued McConnell was "indispensable" to the former president in getting judges on the court and pushing a tax cut through the Senate.
"What I would say to Senator McConnell, I know Trump can be a handful, but he is the most dominant figure in the Republican Party, we don't have a snowball's chance in hell of taking back the majority without Donald Trump," Graham continued.
In a fiery statement released by Trump on Tuesday, he went after McConnell and warned the Republican Party "can never again be respected or strong" with him at "its helm," as IJR reported.
"Mitch is a dour, sullen, and unsmiling political hack, and if Republican Senators are going to stay with him, they will not win again," Trump said.
He promised to "back primary rivals who espouse Making America Great Again and our policy of America First."