News
Gun Experts Skeptical of Alec Baldwin's Claim That He Never Pulled the Trigger on Movie Set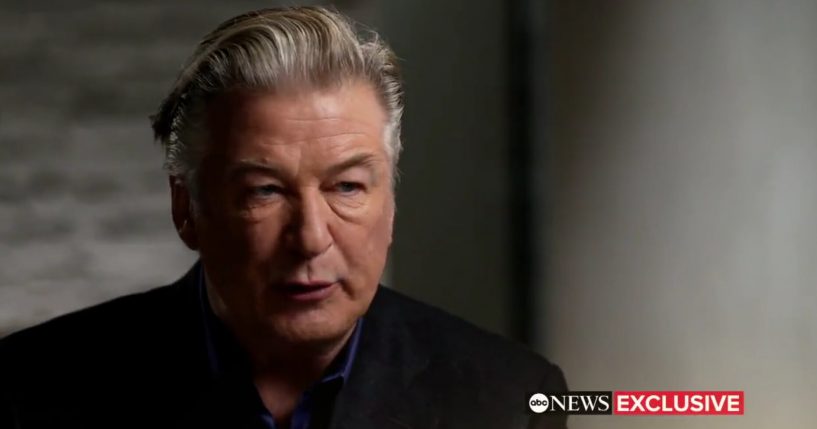 Some gun experts are challenging Alec Baldwin's claim that he never pulled the trigger during a fatal shooting on the set of his movie.
During an interview with ABC News's George Stephanopoulos, Alec Baldwin reflected on that day's events.
"The trigger wasn't pulled. I didn't pull the trigger," Baldwin said, adding, "I would never point a gun at anyone or pull a trigger at them, never."
Advertisement - story continues below
The actor claimed he "let go of the hammer of the gun, and the gun goes off."
When asked how a real bullet made its way to the set, Baldwin explained, "I have no idea. Someone put a live bullet in a gun, a bullet that wasn't even supposed to be on the property."
Check out part of the interview below:
EXCLUSIVE: "The trigger wasn't pulled. I didn't pull the trigger," Alec Baldwin tells @GStephanopoulos in first interview since fatal shooting on set of "Rust."

Watch TOMORROW at 8pm ET on @ABC and stream later on @Hulu. https://t.co/u7L88vylra pic.twitter.com/bJsssJoAJq

— ABC News (@ABC) December 1, 2021
Advertisement - story continues below
In an interview with Fox News digital, weapons armorer Bryan W. Carpenter said pulling the hammer back and releasing it is considered "negligent discharge."
He explained, "You have to cock the hammer, you have to pull the trigger, or you have to cock the hammer and let it fly forward, one of the two things, which requires an operator to do it."
Carpenter continued, "And if an operator is doing it, then they're in control of the weapon. And if they're cocking the hammer, they're in the two-part process of firing it. And if they slip and let the hammer fall down, that's still a negligent discharge."
According to Carpenter, "Someone, an operator, somebody has to do something to that gun to make it fire or not fire."
TheWrap asked Steve Wolf, a movie armorer, how likely it is that Baldwin's statement is accurate.
Advertisement - story continues below
"On a scale of one to 10? Zero," Wolf said.
He continued, "You know, guns don't go up by themselves, right? It's an inanimate object. It has no batteries. It has no timer. It has no web connection. It's not a smart piece of equipment. It's it's very reliable device that shoots when you press the trigger, and it doesn't shoot when you don't press the trigger."
This is actually a really helpful explanation of what Baldwin was trying to claim last night about the gun he used to shoot #HalynaHutchins pic.twitter.com/NlzM8e4VJX

— Nora Neus (@noraneus) December 3, 2021
Clay Van Sickle, a movie industry armorer, said guns, for the most part, only go off when someone pulls the trigger "unless that gun was in a horrible state of disrepair."
Advertisement - story continues below
He added, "There is no other way that gun could have gone off."
An attorney for assistant director Dave Halls said her client believes Baldwin did not pull the trigger.
"Dave has told me since the very first day I met him that Alec did not pull that trigger," Halls' attorney, Lisa Torraco, said. "His finger was never in the trigger guard."
The shooting killed cinematographer Halyna Hutchins and injured Director Joel Souza.
Truth and Accuracy
We are committed to truth and accuracy in all of our journalism. Read our editorial standards.
Comment Down Below
Conversation