News
Haylie Duff Opens Up About Putting Family First and Moving to Texas: 'God's Got Your Back'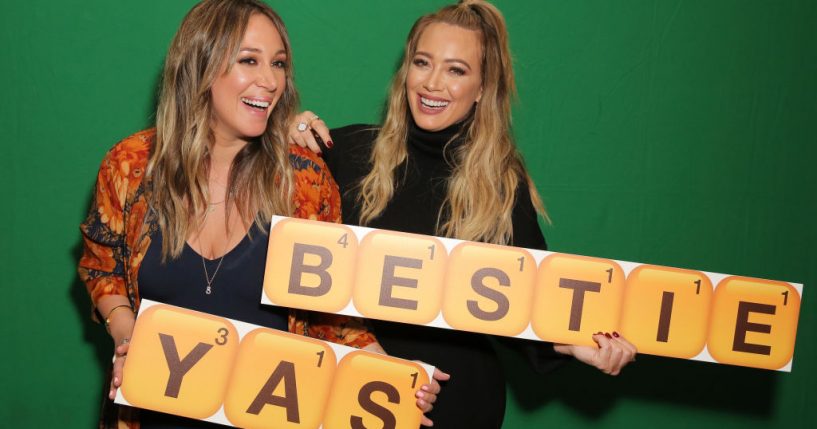 Actress and singer Haylie Duff opened up about leaving Hollywood and moving back to her home state of Texas with her family.
"Well, you know, I grew up in Texas. Texas is my home state. And so, I always imagined that I would come back to Texas and raise our family here and things like that," Haylie Duff told Fox News Digital. Haylie Duff is the sister to actress Hilary Duff.
Haylie Duff also spoke about discussing the decision to move out of Los Angeles with her husband.
Advertisement - story continues below
She said, "And we imagined it probably more as our girls were going into middle school or that age. But when the pandemic happened, we just kind of looked at each other, and we were like, 'Should we? Should we get a little more space and a little fresh air?"
Considering her career was in Los Angeles, Haylie Duff had fears about leaving, but she was still able to find a silver lining.
"I think so much of my fear of moving out of Los Angeles was that my career was there and that I would never work again or something like that. And, you know, I think this has all taught us that Zoom certainly can be a very powerful tool. And we can, you know, very luckily for me, get to continue to work from here, and I get to live near my dad, which I haven't lived here (near) my dad in a really long time," Haylie Duff said.
Advertisement - story continues below
Haylie Duff also said that she will get to spend time now with a lot of family in Texas that she didn't before and they "love it."
"We've met great friends here, and we really landed in a great spot here," she shared.
The actress has also been able to do more activities with her children.
"Our kids, we were like looking at them on Sunday. We were like, 'What do you guys want to do?' And they were like, 'I don't know, what are you guys going to do?' And we ended up packing a bag and going to Barton Springs and taking our kids to swim in the river there. And, you know, we get outside a lot more, I think, here, and we adventure a little more here," she said.
Proverbs 3:5-6 says, "Trust in the Lord with all your heart, and do not lean on your own understanding. In all your ways acknowledge Him, and He will make straight your paths."
Advertisement - story continues below
As far as continuing her acting career while living in Texas, Haylie Duff is choosing to trust God for her and her family.
"I'm very grateful that work opportunities have still been there for me. And I also am a big believer in God's got your back. And so you make the right decision for your family, and he's got it," she said.
Truth and Accuracy
We are committed to truth and accuracy in all of our journalism. Read our editorial standards.
Comment Down Below
Conversation